6 important African American history and culture sights you'll visit on our new Civil Rights Trail tour
Launching a new tour is always an exciting moment, but it rarely feels as significant as our new Journey Along the Civil Rights Trail tour that takes in important African American history, culture, landmarks and sights.
Coinciding with the start of Black History Month, we're proud to bring you this new educational itinerary that brings to life the struggles and triumphs, music and milestones, legends and heroes of the US Civil Rights Movement.
Global CEO of Trafalgar, Gavin Tollman, says 2020 made it vividly clear just how harmful, hurtful, and deeply divisive racial inequality is and continues to be.
"Our eyes were again opened to the important work that still needs to be done and the stories that need to be told," he says. "It's impossible to walk in someone's shoes, however, I therefore believe one of the best ways to broaden the mind, and gain compassion and understanding is through travel."
Over nine days this itinerary highlights African American landmarks and sights and the ongoing fight for equality and freedom, whilst taking in the magic, music and hospitality synonymous with American's Southern states.
The tour is focused on the pioneers along the Civil Rights Trail, starting in Memphis where Dr. Martin Luther King Jr was assassinated and ending in Atlanta, the city of his birth.
Below we've highlighted six incredible stops on this special African American history tour and Civil Rights Trail that will connect you with local communities, activists and speakers along the way.
Lorraine Motel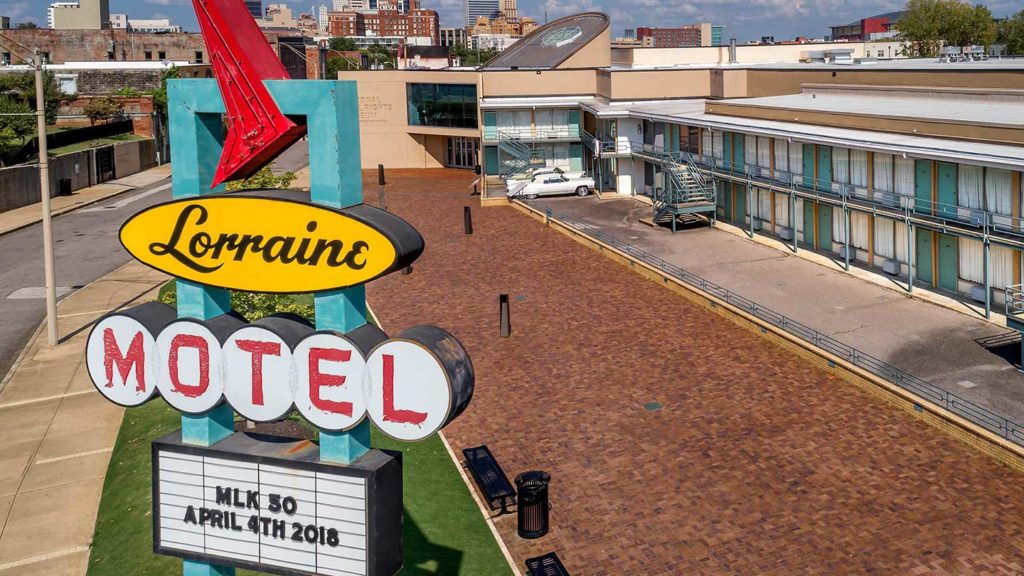 If the name seems familiar it's because this is where Dr. Martin Luther King Jr was tragically assassinated on April 4, 1968. Today it's home to the National Civil Rights Museum, an interactive space that explores five centuries of African American history. Expect to leave Memphis with an understanding of its turbulent history and the mark it has left on history.
RELATED CONTENT: 8 places to visit to remember the words and legacy of Martin Luther King Jr.
Slave Haven Underground Railroad Museum
Stopping into the antebellum Slave Haven Underground Railroad Museum is an experience you won't soon forget. It's here that you will gain an incredible insight in to the slave trade, learn about the route and those who fought hard to free people who were enslaved. At this location you will even descend into the tunnels where people risked their lives to chase freedom.
Mississippi Civil Rights Museum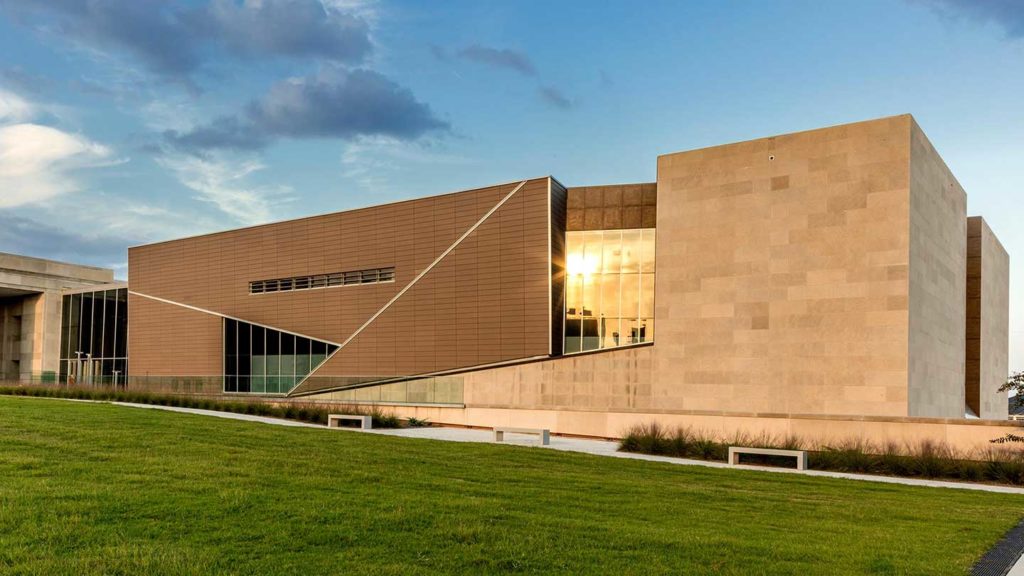 The tragic murder of 14-year-old Emmett Till in 1955 is widely credited as the catalyst for the Civil Rights Movement. On our Journey Along the Civil Rights Trail tour we'll pass by Bryant's Grocery & Meat Market, the place where it happened, before heading to the insightful Mississippi Civil Rights Museum. The stories of Emmett Till and so many other African Americans are illustrated through the eight interactive galleries. Storytelling here provides a sobering look into the systematic oppression of Black Mississippians and their fight for equality between 1945 and 1970.
Birmingham Jail
Dr. Martin Luther King, Jr. once described Birmingham as "probably the most thoroughly segregated city in the United States". It's from his cell in this city that the legend himself penned "Letter from Birmingham Jail". The piece is often referred to as the most important written document of the Civil Rights era. It speaks of the long road to freedom and the focus of a movement centered around actions and spoken words. The open letter explains that people have a moral responsibility to break unjust laws and to take direct action rather than waiting (potentially forever) for justice via the courts.
Edmund Pettus Bridge (Selma to Montgomery March)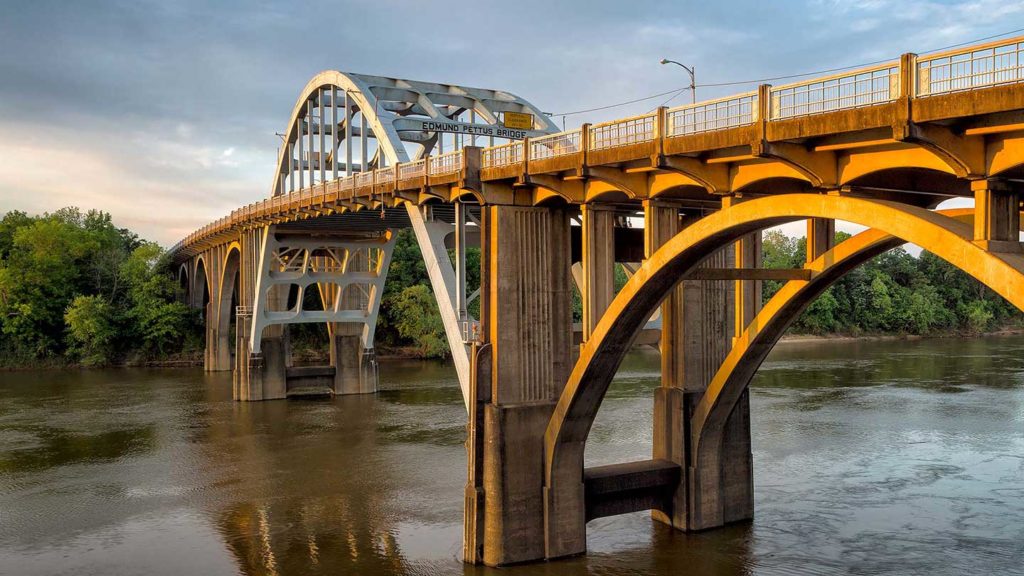 As you walk across the Edmund Pettus Bridge, take a moment to reflect and imagine the tireless heroes of the Civil Rights Movement. It's at this location – now a National Historic Landmark – that thousands of peaceful protestors marched for voting rights before the tragic "Bloody Sunday" beatings of March 7, 1965. These attacks were televised, causing outrage and changing the course of history. After visiting the bridge, pay your respects at the Lowndes Interpretive Center. The museum is dedicated to the 25,000 people who, on the third attempt, peacefully marched the Selma-Montgomery route over five days.
The King Center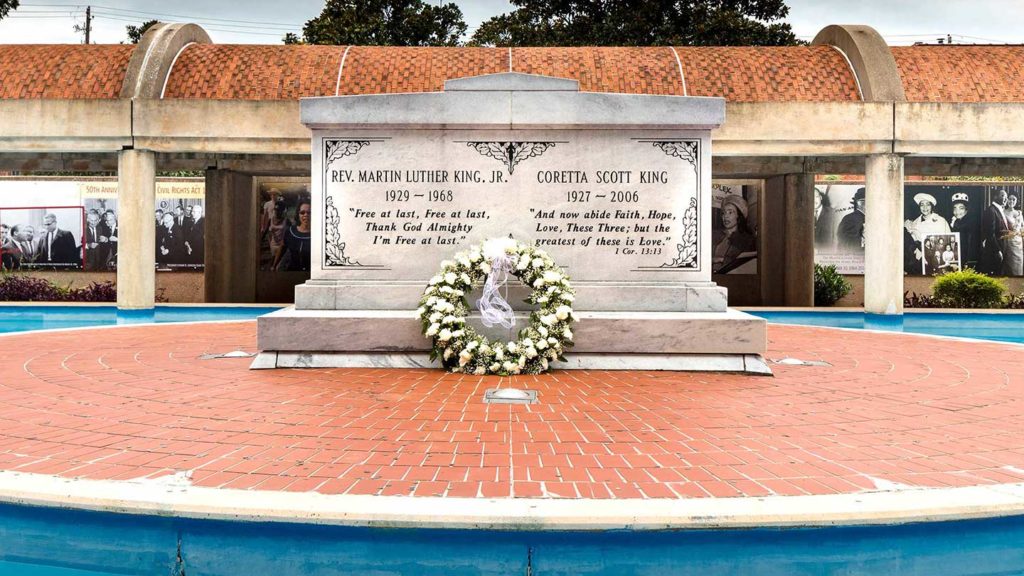 The final stop in Atlanta puts the microscope on the life and work of Dr. Martin Luther King Jr. Start at the birthplace of the Civil Rights hero. You will see where he played as a child and hear his voice in the church where he shaped hearts and minds as a force of social change. Before finishing the tour, we will pass by the National Historical Park to pay respects at the place he was laid to rest. His life's work to fight change in education, justice and perseverance for freedom continues today.
Interested in learning more about African American history and sights and following the Civil Rights trail through America's south? Let us know in the comments which part of this impactful tour you are most looking forward to.
Our nine-day Journey Along the Civil Rights Trail tour will begin operating in September 2021, and is available to book now.
Price Based Country test mode enabled for testing United States (US). You should do tests on private browsing mode. Browse in private with Firefox, Chrome and Safari