AXA Partners and Ancileo renew partnership to foster innovation in the travel industry March 11th 2021
AXA Partners and Ancileo renew partnership to foster innovation in the travel industry
To accelerate and seize the many opportunities in the Travel industry post-Covid, AXA Partners and Ancileo have decided to renew their partnership. This renewed agreement is there to provide the best combination of agility, global reach and financial strength in the Travel industry.
AXA Partners is AXA's global B2B2C unit dedicated to delivering the best solutions in assistance services, travel insurance and credit protection & welfare to their partners across the globe, leveraging its international footprint and serving many players from financial institutions to travel organizations. Ancileo is a provider of seamless technology solutions for the insurance value chain.
The technology developed by Ancileo allows integration across the Travel partner's entire customer journey, from fully embedded in the purchase funnel to stand alone white label customer interface and various offline touch points.   Ancileo's core capabilities include, among others, a deep personalization engine that tests in real time hundreds of combinations of product benefits, pricing and display depending on the targeted customer segment, and an intelligent payment gateway solution to provide premium collection flexibility and support long-term customer loyalty through recurring billing.
Three years ago, when most of the global insurers were still trying to compete with the insurtech players, the teams at AXA Partners had already understood the benefits of a strong partnership between insurtech companies and insurers. Building on this successful collaboration, we now aim to accelerate the potential of personalised insurance distribution through digital ecosystems.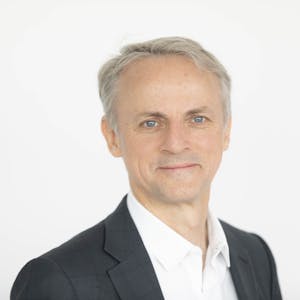 Xavier Blanchard
AXA Partners Travel Insurance CEO and Global head of Travel at AXA Partners
Appetite for Travel post Covid is widespread, with greater importance attached to insurance. To support this accelerated growth, cutting edge e-commerce capabilities are a key element, particularly to optional models that present a greater technical challenge for e-commerce. Our partnership with Ancileo will highly contribute to meeting these challenges, better addressing partners' need and strengthening our positioning as a leading insurer.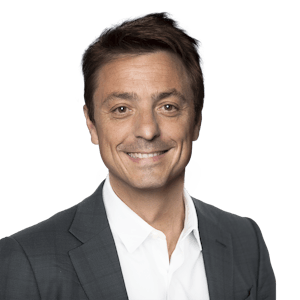 Paul-Antoine Cristofari
Global Head of Markets at AXA Partners
Our partnership with Ancileo combines the strengths of a leading insurance brand with the agility of a digital player, allowing to meet partners' increased expectations in a post-Covid world regarding end-to-end digital integration and flexibility of the customer journey. We are pleased to renew this collaboration to the benefit of our partners' performance and time-to-market.
Under this renewed agreement, Ancileo will continue to power AXA Partners end-to-end embedded insurance digital solutions for its distribution partners and is willing to grow in terms of partners and type of product to respond to the e-commerce needs of industry players. The partnership will focus on digital platforms and ecosystem distribution, meeting the growing demand for personalization, agility and speed to market.
Over the past three years, the partnership between AXA Partners and Ancileo has enabled a global footprint of digital distribution across Asia, Europe and the Middle East in 19 countries with 18 distribution partners.
Price Based Country test mode enabled for testing United States (US). You should do tests on private browsing mode. Browse in private with Firefox, Chrome and Safari