Eight New Experiences to Enjoy in Argentina for the First Time
Is there anything nicer than being able to experience new things? Well, doing something for the first time makes you feel like an innocent child, constantly surprised and not knowing what comes next. The right blend between expectation and reality, a reality that is so often surpassed. Being in Argentina is just that, connecting once and a thousand times with moments that exceed all expectations. Eyes wide open and emotions running high.
Now, when was the last time you did something for the first time? If the answer is not clear, the solution is to travel to the Country at the End of the World. The rest is up to us. Just one piece of advice: be prepared, because they say that reality surpasses fiction and so does Argentina.
1) Feeling and Dancing Tango
Sensuality at its best. Some say that it's a common mistake to think too much when dancing the tango. And that's true, because this dance is pure feeling. Homero Cerecedo Exelente, a famous Mexican poet, once said that there is more truth in tango than in history books. And it's true: you don't dance tango, you don't see it, you don't sing it: you just feel it.
Where can you enjoy this heartfelt dance? San Telmo is its birthplace and the cobbled streets are the main stage. The tango rhythm you can feel in the air and the Plaza Dorrego, the second-oldest square in the city, is key for tango couples. Plaza Dorrego is also home to a large fair that on Sundays runs from Humberto Primo and Defensa streets to Parque Lezama and part of Pasaje Giuffra. Obviously, if you want to practice some dancing moves, you should visit a milonga (a venue where tango is danced).
2) Giving a Round of Applause to the Asador during an Authentic asado
Whether you have to celebrate, or wait for a big match, or any Sunday lunchtime: a nice asado is a must among the people of the Country at the End of the World, and the meeting place is always around the grill. Isn't a first time with this delicacy what anyone needs on Argentine soil? The answer is yes.
The asado includes various cuts of meat; vegetables such as potatoes, red pepper with egg, onion, sweet potato and more; provoleta, a melted and seasoned provolone cheese; and offal, among them the choripán, synonymous with happiness and, according to the British magazine The Taste Atlas, one of the five best sandwiches on the world. And you may be wondering what to drink with it. It could be wine, birra (that's how locals call beer) or Fernet (a typical drink of Italian origin that in Argentina is mixed with Coca-Cola).
But why the applause for the asador? Grilling is quite a ritual for Argentinian people. It's not just skill, it's practice. Whoever takes the lead as cook will be honoured by his diners with a heartfelt and grateful applause.
3) Tasting Malbec
If you were to do so in Mendoza, the national wine capital and the largest producer of this elixir in the country, it would be an unforgettable first time. Especially when contemplating the marvellous postcards of the Andes Mountains. Nothing happens at random here, because if we are talking about Argentina, we are talking about the world's leading country in Malbec production and owner of some of the most important wineries on the world scene. In fact, Zuccardi Valle de Uco has been ranked the best winery in the world for the last three years according to The World's Best Vineyard ranking.
We were saying, then: you are in Mendoza, you pour a glass, you smile, and you appreciate the colour of the grapes. To reach perfection, you pair it with good company and excellent food. What do we mean? Asado and its previous tapas (better known as picada), pasta and strong cheeses such as blue cheese or Roquefort. And to top it all off, chocolate, of course.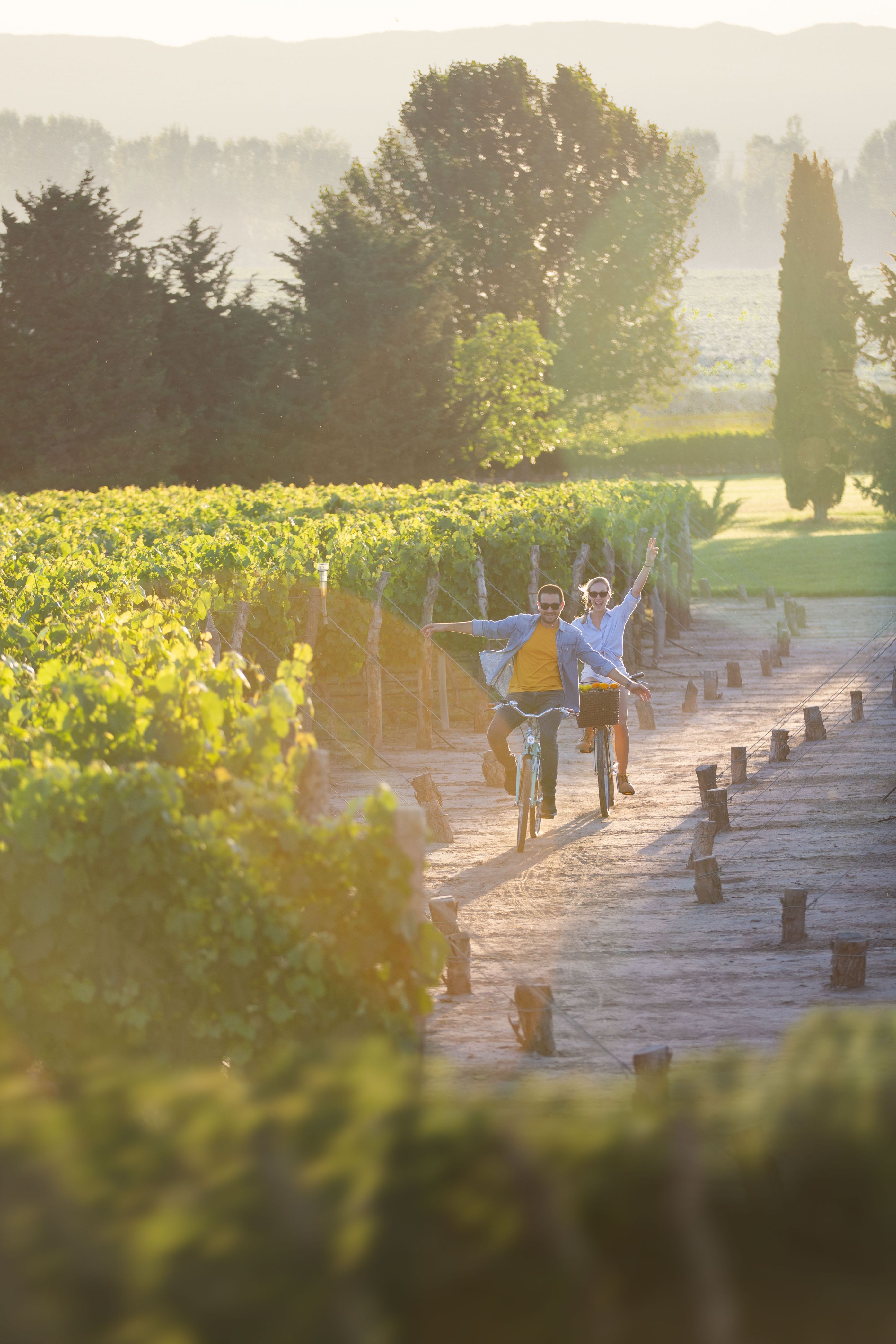 4) Chatting with Friends while Drinking Mate
Messi, tango, asado, dulce de leche, Diego Armando Maradona and mate. There are some distinctive emblems associated with Argentina as soon as they are heard. After all, how do you recognise an Argentinian abroad? By their mate under their arm, of course. And even more so if you add friends to the equation.
But what is it? Mate is an infusion made from yerba mate that is popularly drunk with water at 80 degrees and with no sweeteners. Of course, tradition is the rule, but there are those who prefer to boil the water or add sugar. It is said that there is no accounting for taste, and mate proves it every day. And what's the magic behind this green drink? Well, it's the pleasure of meeting. If we philosophise a bit, mate is much more than just a regular drink. It's a companion. In the morning, in the afternoon, a few hours before dinner and even in the middle of the night to boost a long night of study. It's never a bad time to try it because it will never matter what time the clock shows.
If mate is enough of a companion, why do we still encourage you to have it with friends? Because that's where its true charm lies. Drinking mate together means combining a historical tradition with a great moment of friendship. Because just as tango has its rhythm, so does mate, and its passing from hand to hand is almost like taking the mic to speak.
5) Experiencing a Superclásico
Spain has Real Madrid-Atletico; Brazil, Flamengo-Fluminense, and England, Liverpool-Man United. Well, Argentina has the Superclásico.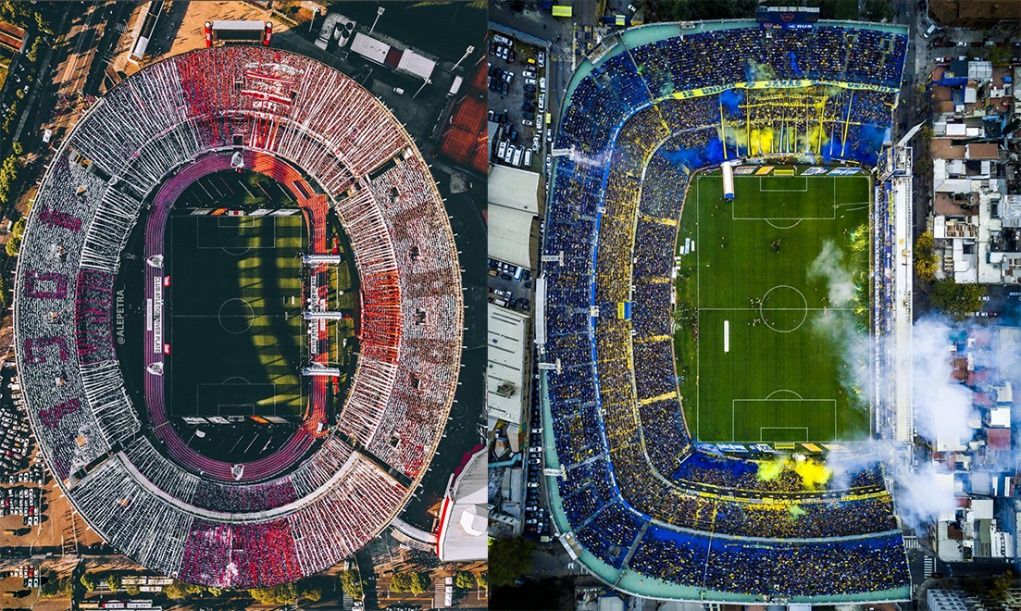 What about it? Nothing less than the historic rivalry of Argentinian football. A duel where the entire country is totally absorbed in the ball for 90 minutes. Few things unleash passion like a goal scored in a Boca-River match. According to The Observer, it is one of the 50 sporting spectacles you have to see before you die. It was also listed as one of the most exciting sporting experiences in the world. Are you ready to find out for yourself?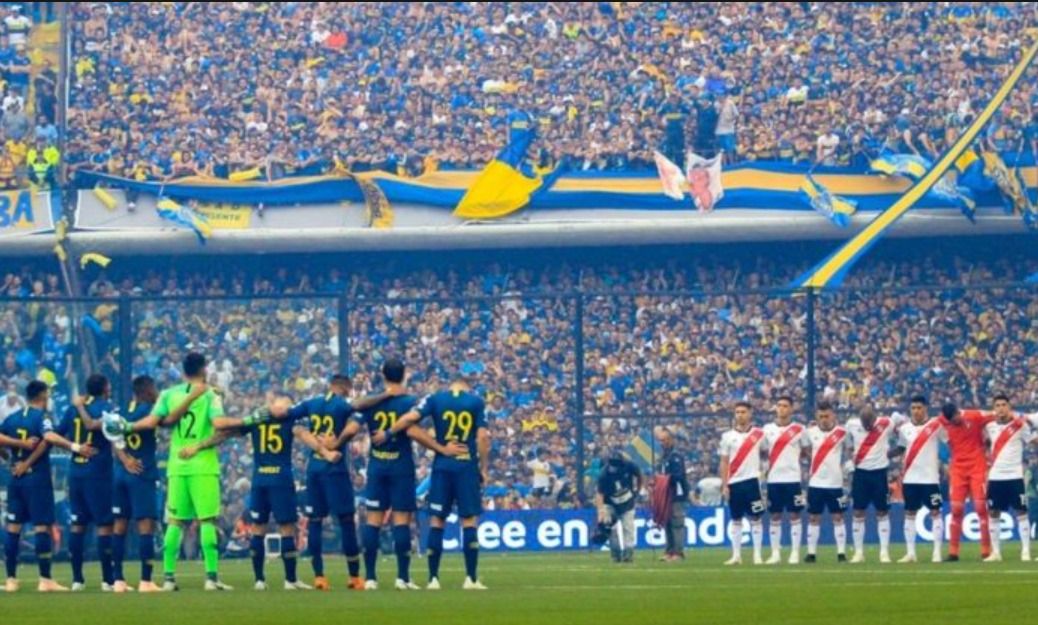 6) Getting on Board of the Third-Highest Train in the World
For 50 years, the Tren de las Nubes (Train to the Clouds) has been giving postcards and unique moments to the lucky ones who decide to take a trip through northern Argentina. Its name is a hint of the experience and—of course—it is a must on any itinerary through the province of Salta. It covers 216 kilometres through tunnels, viaducts, bridges, and hills. It is located at 4220 metres above sea level. Yes, those with vertigo should think twice before boarding. Among the most iconic images is the La Polvorilla Viaduct, a supreme work of engineering that weighs 1,600 tonnes, is 224 metres long and crosses Route 40, one of the most iconic road stretches in the country. There is no need to go on giving reasons, this first time will stick in your mind-
7) Witnessing the Grandeur of a Southern Right Whale
Patagonia knows a great deal about sea life and has a little treasure in Puerto Madryn. We are talking about Península Valdés, declared a UNESCO World Heritage Site in 1999. It makes sense, as it is one of the most extraordinary coastal features in the world. And it is clear that not only humans are aware of its wonder, because from August to April all kinds of marine creatures choose to visit it: sea lions, dolphins, whales and orcas, among others. Just one piece of advice: patience. Whale spotting requires time, but nothing better than enjoying the process.
Now, which is the favourite character here? The southern right whale, of course, which attracts visitors from all over the world. This makes sense, because its water dance is a spectacle that is worth the many miles you travel and is not often seen. And if there's one place to enjoy this experience, it's no better than Península Valdés, which hosts the largest breeding population of this endangered species during August and September.
8) Marvelling at a Glacier Calving
Ice masses thousands of years old. The third-largest ice cap in the world (after the North and the South Pole, of course). Icy waters and an endless blue and white landscape that blends in with the colour of the sky. Argentine Patagonia has many charms, and its glaciers are definitely one of them. In fact, Los Glaciares National Park in Santa Cruz was declared a World Heritage Site in 1981. Its masterpiece, the Perito Moreno Glacier, is a frozen oasis that attracts tourists from all over the world year after year. Why? Because its annual calving is hypnotic, because it connects you with the immensity of nature and the triviality of everyday problems, because seeing it at least once in a lifetime is essential to understand Mother Nature.
Our emails to you has bounced travelmole.com Or You can change your email from your profile Setting Section
Price Based Country test mode enabled for testing United States (US). You should do tests on private browsing mode. Browse in private with Firefox, Chrome and Safari