Tokyo at Night: From Beautiful Night Views to Phenomenal Nightlife
Wednesday, Feb 22, 2022
0
In order to prevent the spread of coronavirus (COVID-19), various facilities around Tokyo may change their operating days or hours. In addition, some events may be canceled or postponed. Please check official facility or event websites for the latest updates and information.
As you might expect from one of the world's biggest and most bustling cities, Tokyo is phenomenally vibrant at night. We'll cover the best night views, popular nightlife districts like Shinjuku and Roppongi, places to drink, places to see live music, and much more. Let's explore Tokyo at night.
Tokyo nightlife: great drinks & amazing parties
Bars, pubs, casual izakaya to Michelin-starred cuisine, nightclubs for every taste (from tiny to giant, from house and techno to hip-hop), live music of every genre (jazz, rock, blues, punk), and special events every night of the year. There's always a great party going on in Tokyo.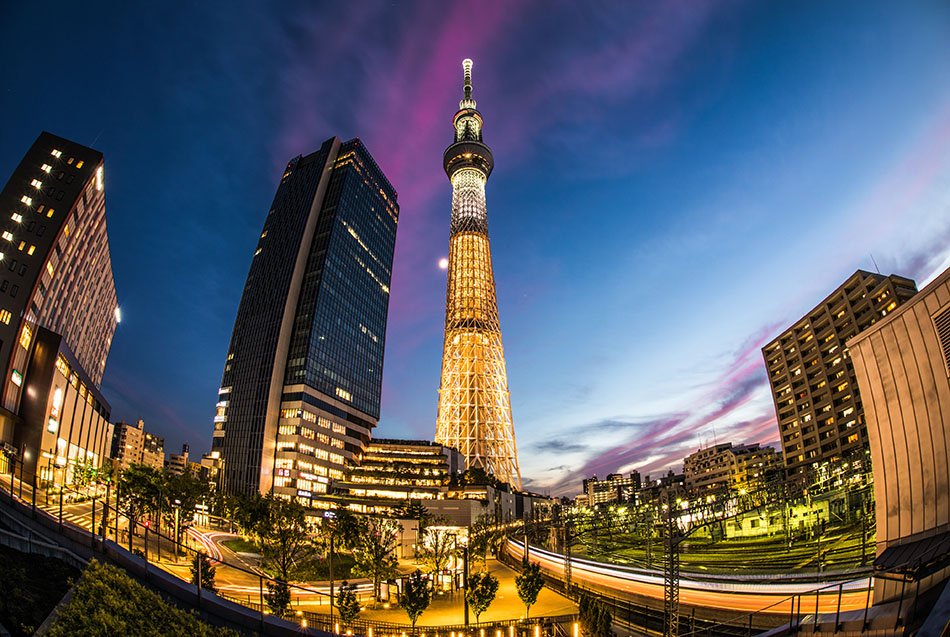 Popular nightlife districts
So, what areas of Tokyo have the best nightlife? It depends on what you want, of course, and most neighborhoods of the city have great places to eat and drink until late, but the city's most bustling night districts tend to be the city's most bustling areas in general, like Shibuya, Shinjuku, Roppongi, Ikebukuro, and Ginza/Yurakucho. These districts also have plenty of areas nearby that are nightlife hubs in their own right: Koenji, which is known for DIY punk music venues, near Shinjuku; Shimokitazawa, with its trendy bars and lounges, near Shibuya; Nakameguro, which has some exceptional food options, near Shibuya and Roppongi.
If you want to pick an area where the nightlife is more geared towards foreign visitors, try Roppongi and the surrounding neighborhoods (Ebisu, Meguro, Hiroo, Azabu Juban), Shibuya and Shinjuku, or the area around Tokyo Station. The areas around big tourist attractions like TOKYO SKYTREE also naturally tend to be tourist friendly, although they might not necessarily have a bunch of places open late.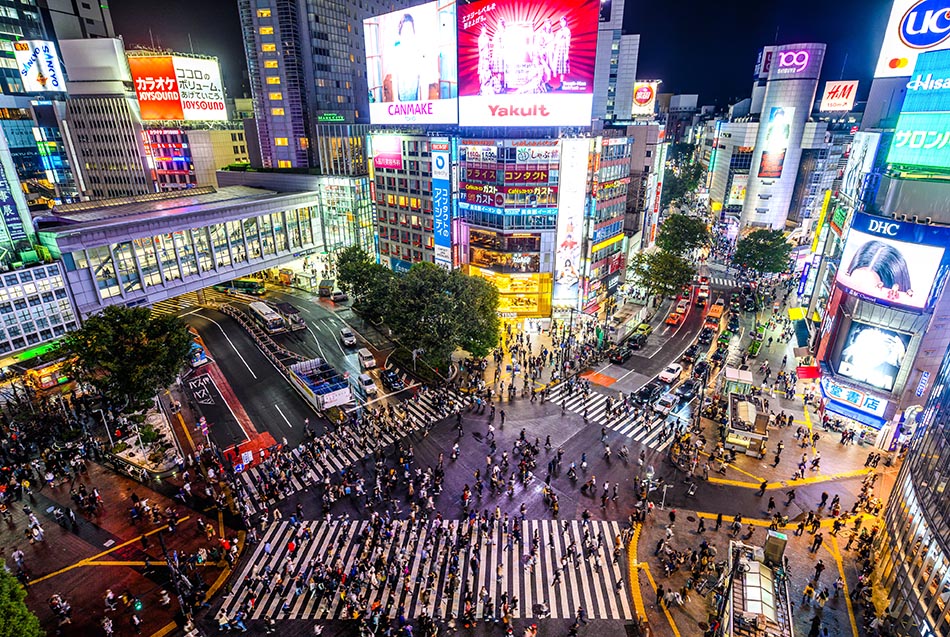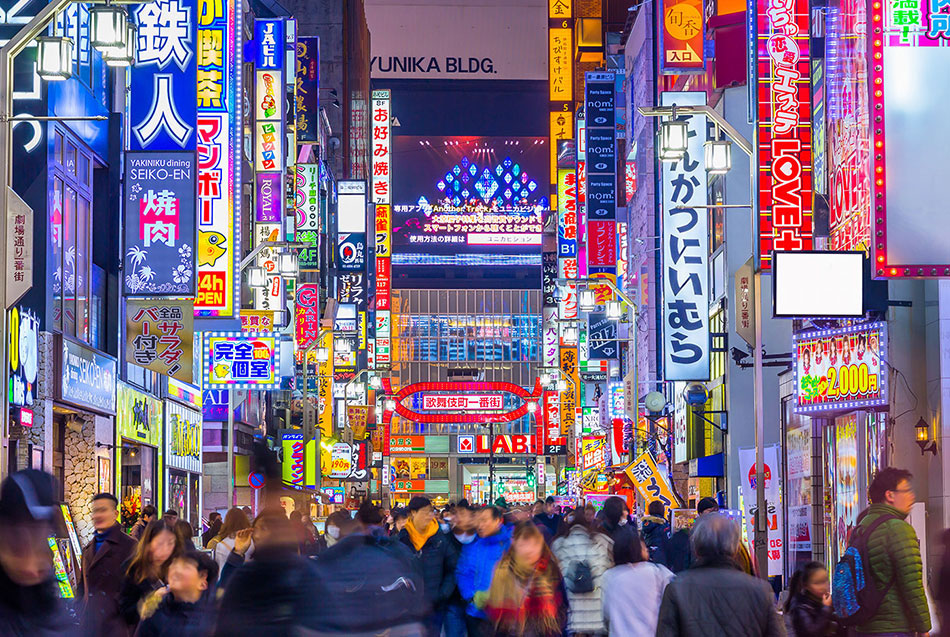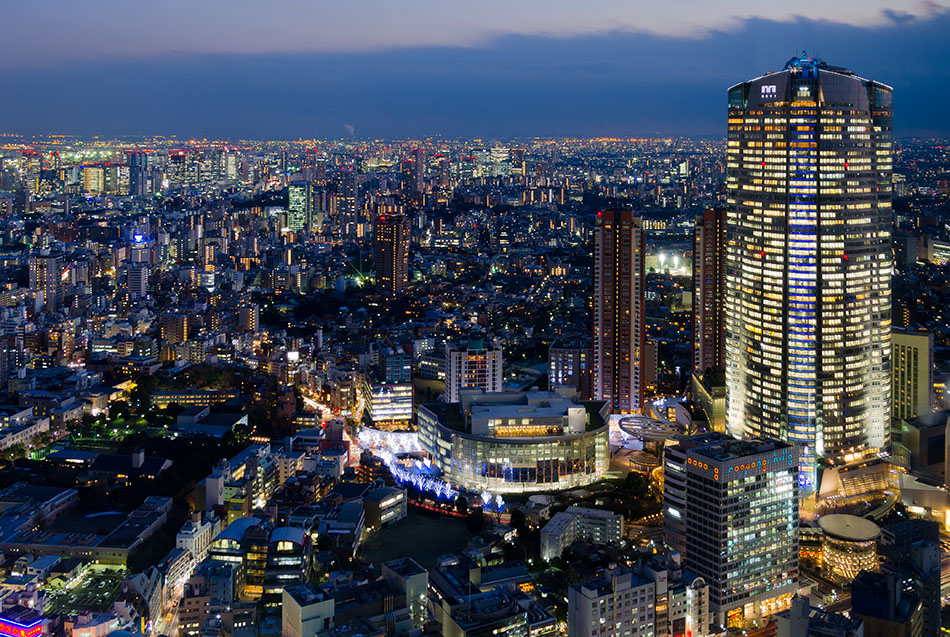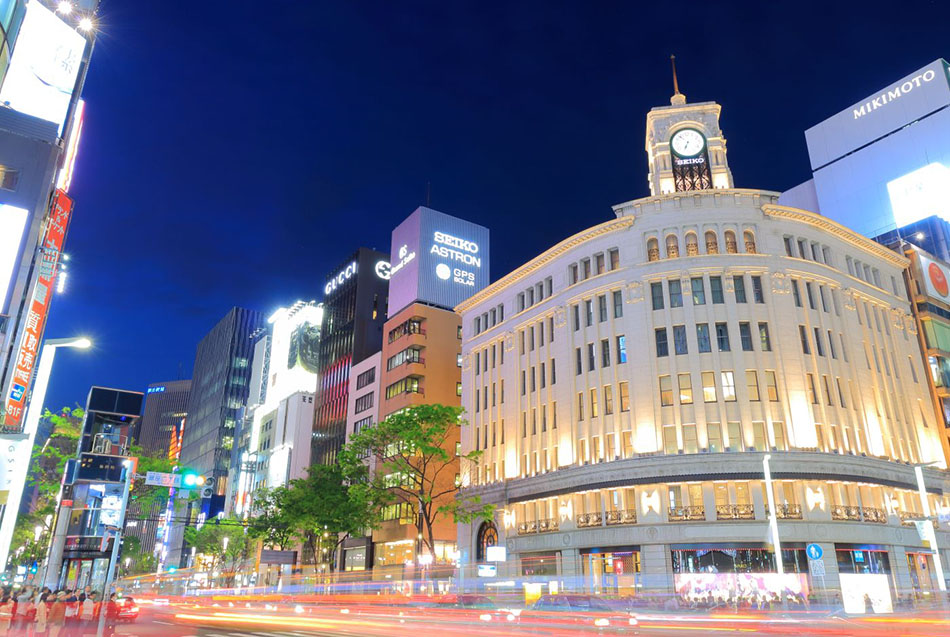 Bars, pubs and izakaya
Tokyo is an awesome city to go out drinking.
Make sure you spend at least part of one evening at an izakaya. The izakaya is a Japanese restaurant. It's a place where you can enjoy a drink and small bites of food from a range of Japanese culinary styles. Izakaya are everywhere in Japan, and the standard quality of the food tends to be high, even at casual, hole-in-the-wall places.
There are also plenty of straight-up bars, and some incredible beer bars like Popeye in Ryogoku. There are also plenty of jazz bars with great live music.
Shinbashi and Ginza are quieter on the weekends, but during the week they attract a lively afterwork crowd that flows into the hundreds of buildings stacked tall with izakaya. For the late-night weekend scene, Shinjuku, Shibuya and Roppongi are good bets.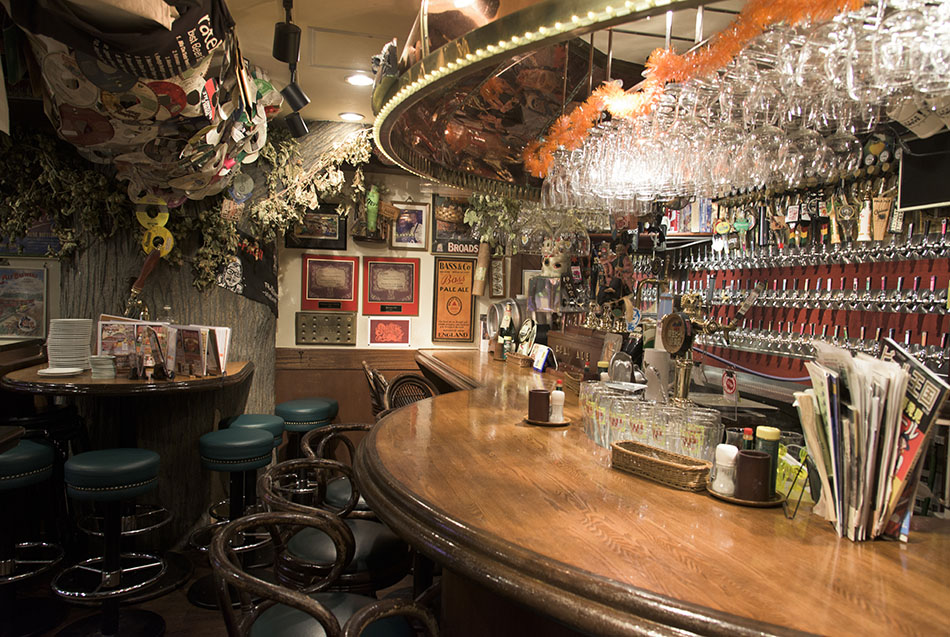 Popeye
Courtesy of Shuhei Haruta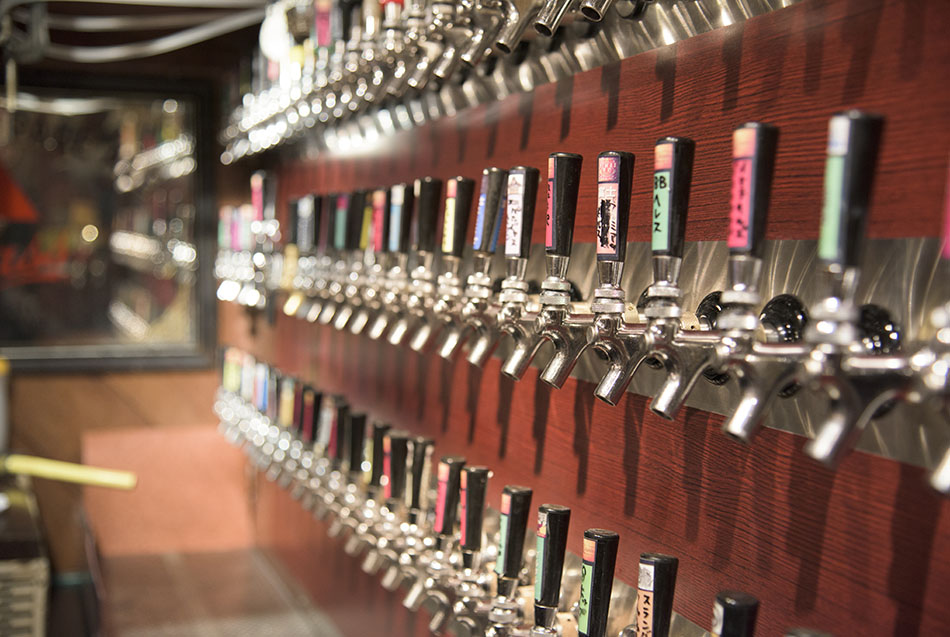 Popeye's beer taps
Courtesy of Shuhei Haruta
Clubs in Tokyo
Going to a club for music can mean different things to different people…but whatever your taste, Tokyo has you covered. Tokyo has more jazz clubs than anywhere else in Japan. Famous jazz clubs include the Pit Inn in Shinjuku and the Cotton Club in Marunouchi, and record bars, like City Country City in Shimokitazawa, are also popular. Harlem in Shibuya is probably Japan's most prominent hip-hop club. And if you're interested in a dance club that leans more towards house and techno, you could head to Oath, located in the former Trump Room, which stays open until 8am on weekends. Meanwhile, the largest club event AgeHa in Shin-Kiba is usually playing a variety of genres on any given night. These are just a small sampling of the nightclubs and live music clubs that Tokyo has to offer.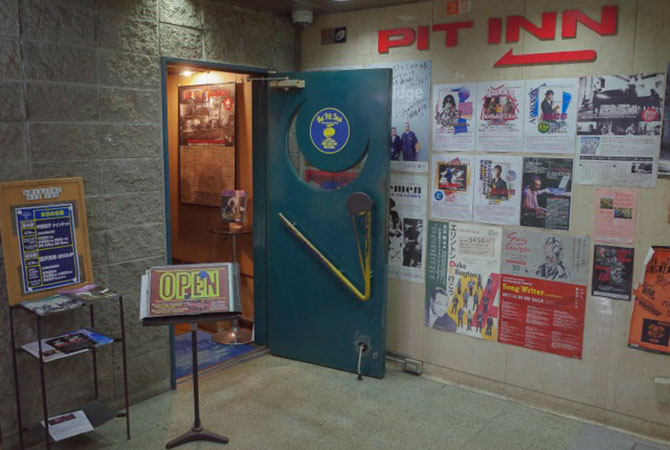 Pit Inn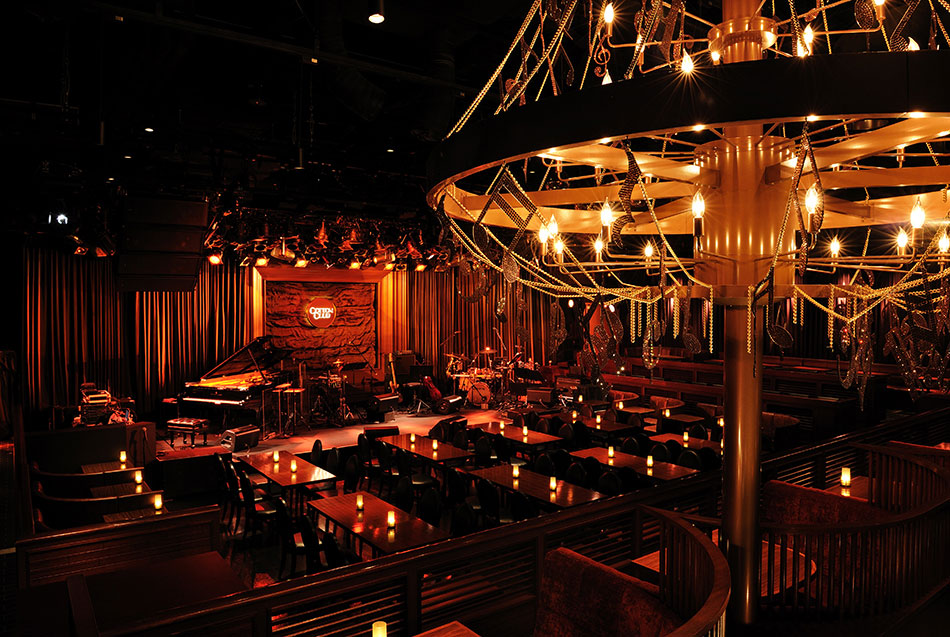 Cotton Club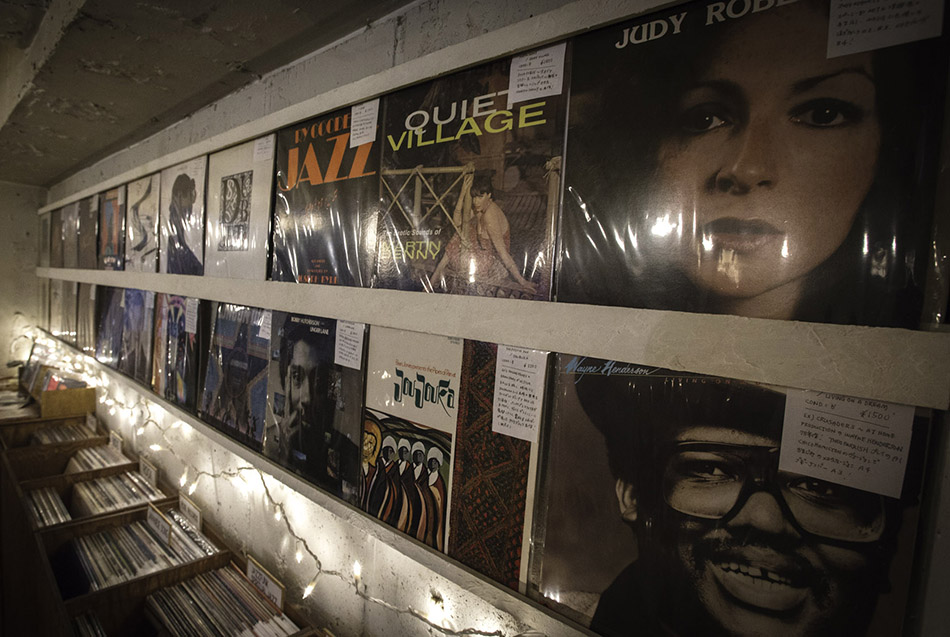 City Country City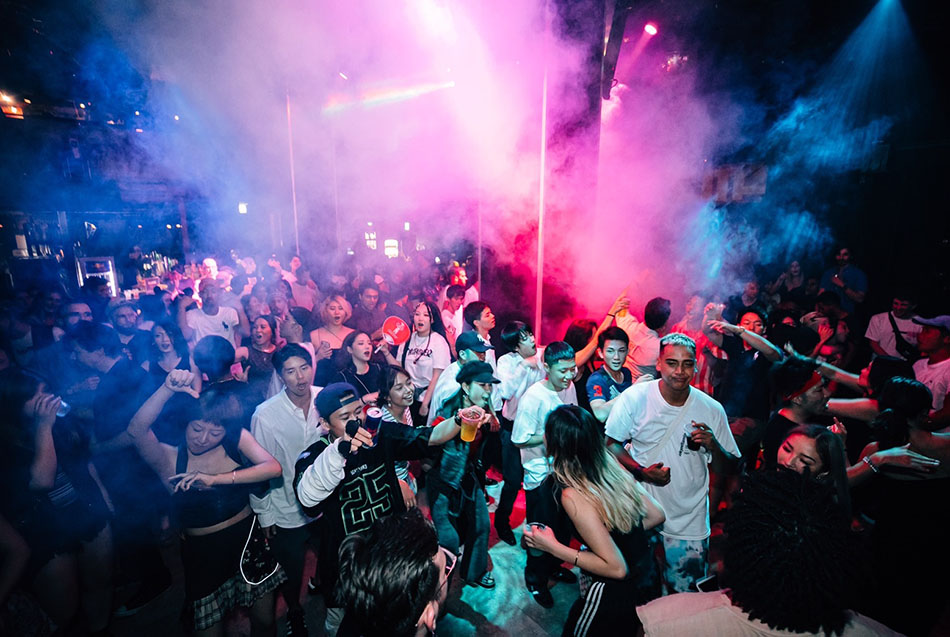 Harlem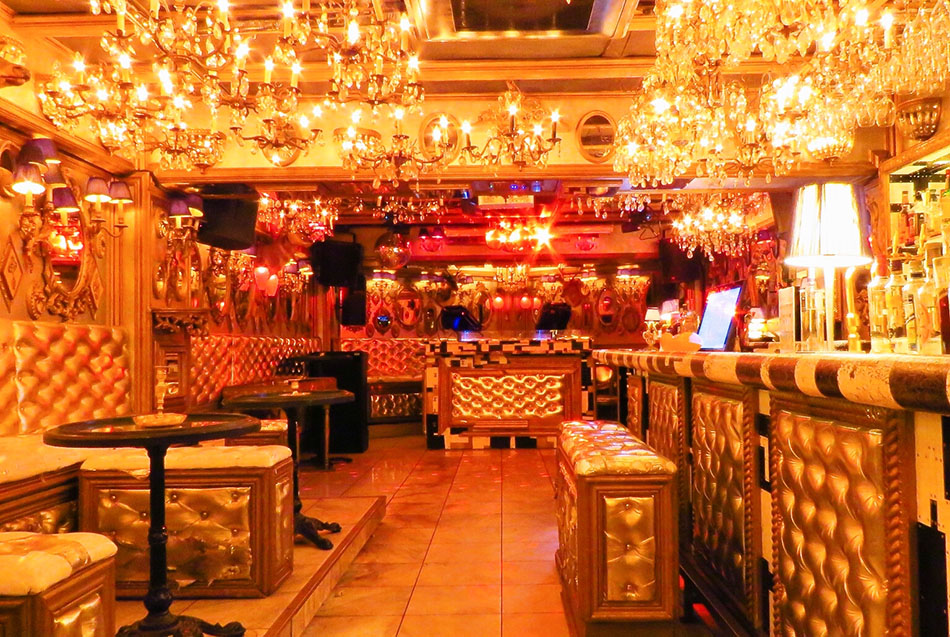 Oath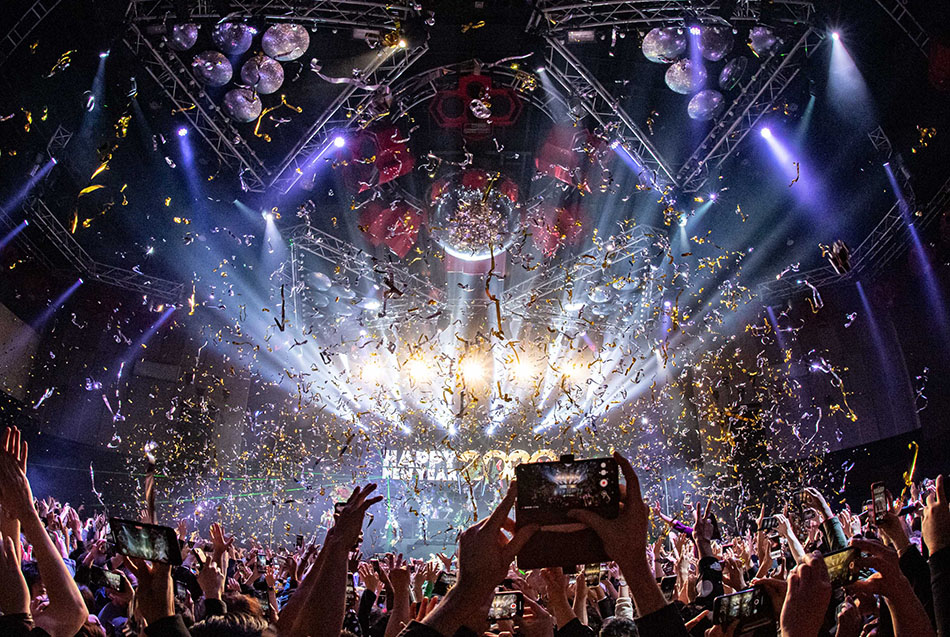 AgeHa
Seek out some great yokocho (night markets, Tokyo-style)
Tokyo doesn't have too many night markets of the kind you might find in other big Asian cities, although Ameya Yokocho (aka Ameyoko) in Ueno is a great shopping street that does stay open into the early evening. What Tokyo does have, though, is a wide range of yokocho (alleys) filled with casual yatai (stalls) selling all sorts of great food and drinks. Many are located under or beside the train tracks, and their charming retro atmosphere is intoxicating.
A few great options are Golden Gai and Omoide Yokocho in Shinjuku, Nonbei Yokocho (Drunkard's Alley) in Shibuya, Ebisu Yokocho in Ebisu, and Suzunari Yokocho in Shimokitazawa.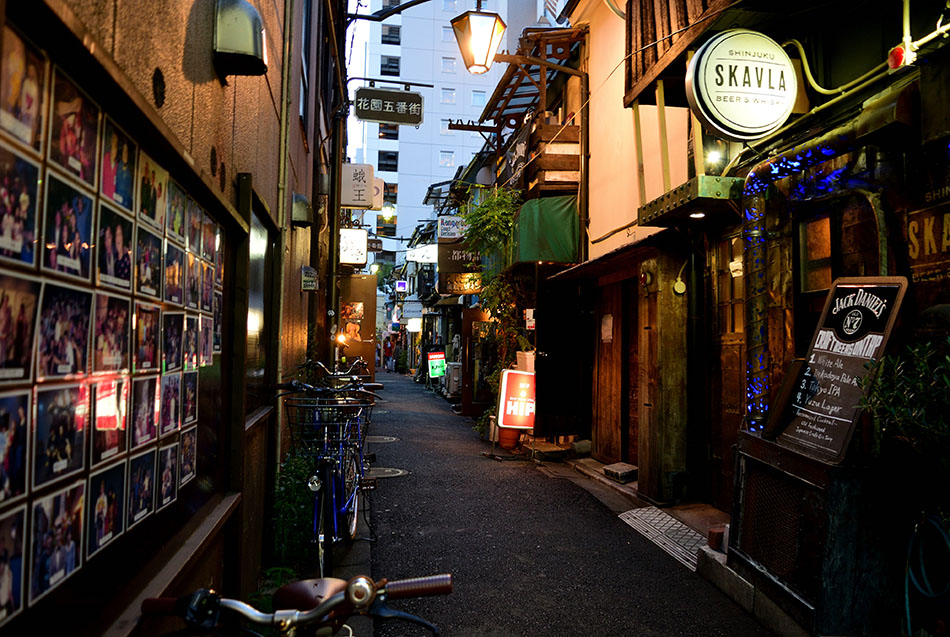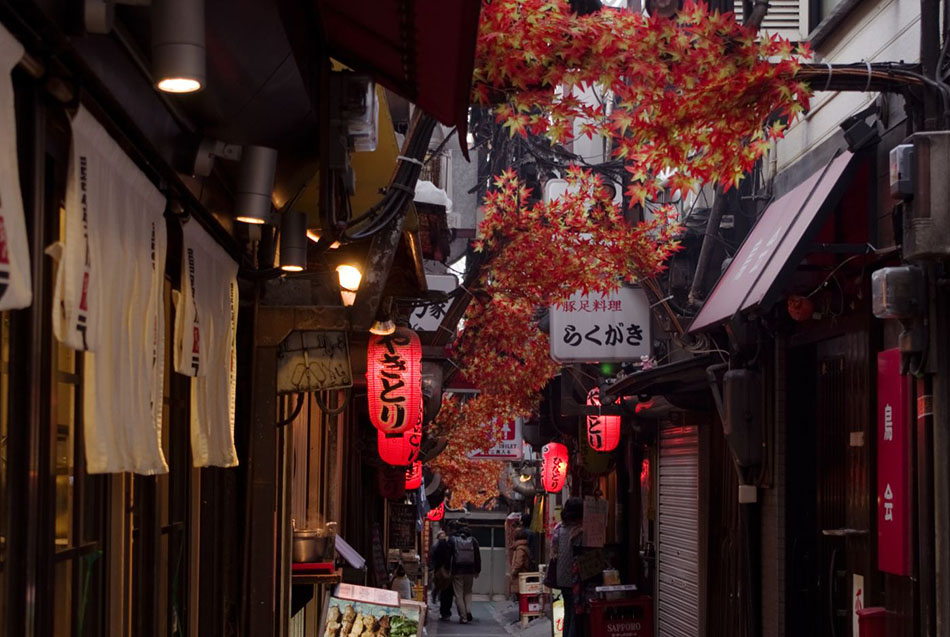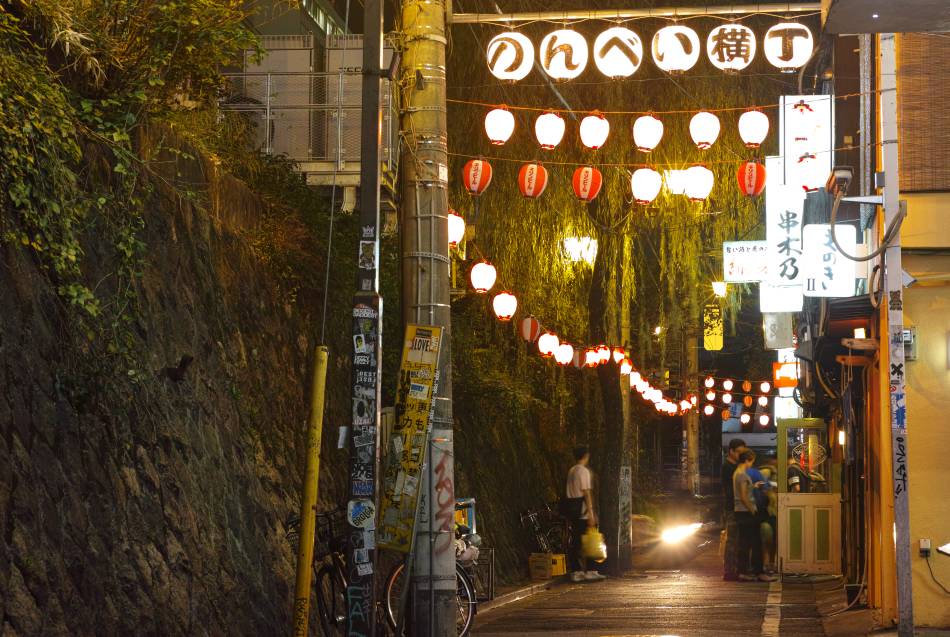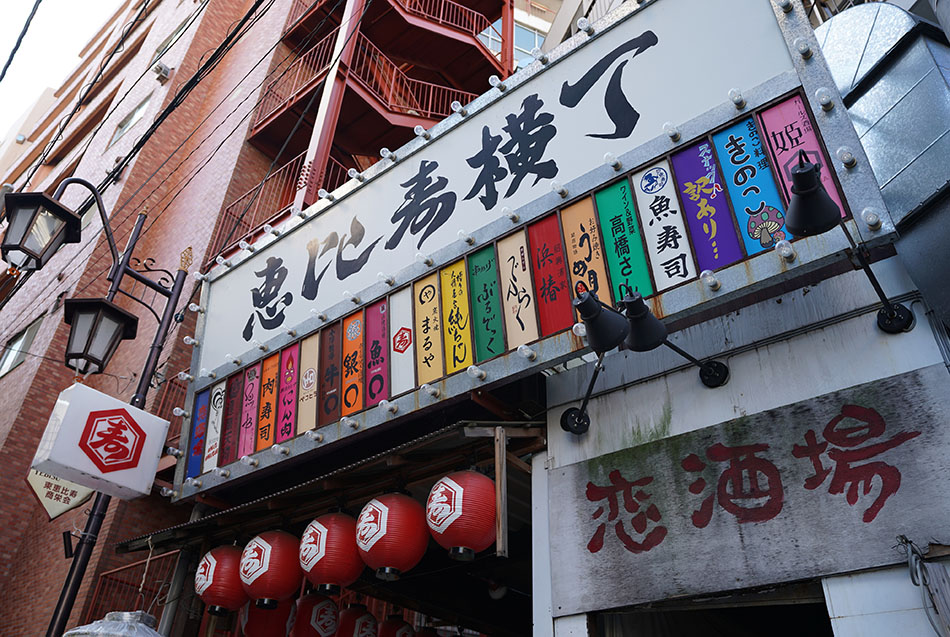 Tokyo night views: best places to see the Tokyo skyline and night lights
Tokyo at night is a vast sea of lights, with plenty of iconic night views and skylines that serve as the wallpapers of countless computers.
Best views of the Tokyo skyline at night
If you want to catch a sweeping view of the Tokyo night skyline, one good option is to go up! In highrise-heavy districts like Shinjuku and Shibuya, there are plenty of bars and restaurants situated near the tops of buildings where you can gaze out on the urban expanse. There are also dedicated observation decks, such as SHIBUYA SKY, or the observatory at the Tokyo Metropolitan Government No. 1 building. And you might already know about New York Bar on the 52nd floor of Park Hyatt Tokyo, which was made globally famous by the movie Lost in Translation.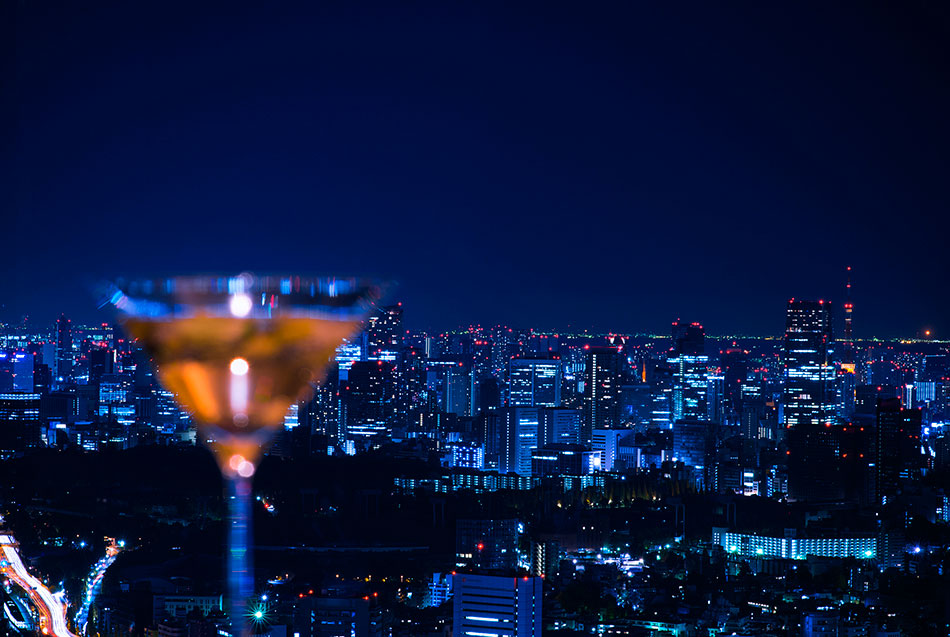 Courtesy of New York Bar, Park Hyatt Tokyo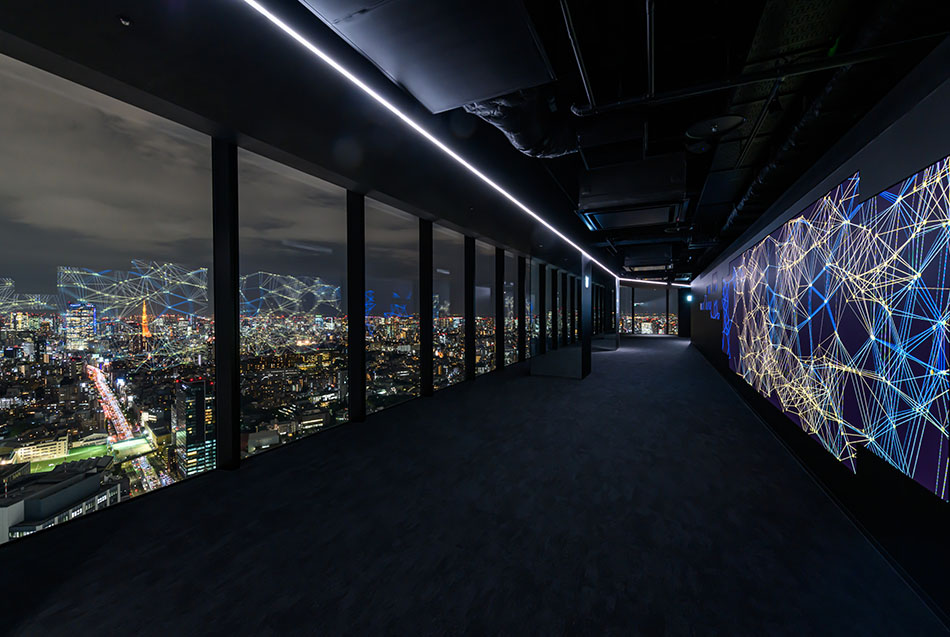 Alternatively, you could hop on a nighttime cruise in Tokyo Bay or around the rivers of Tokyo, taking in Rainbow Bridge and Odaiba.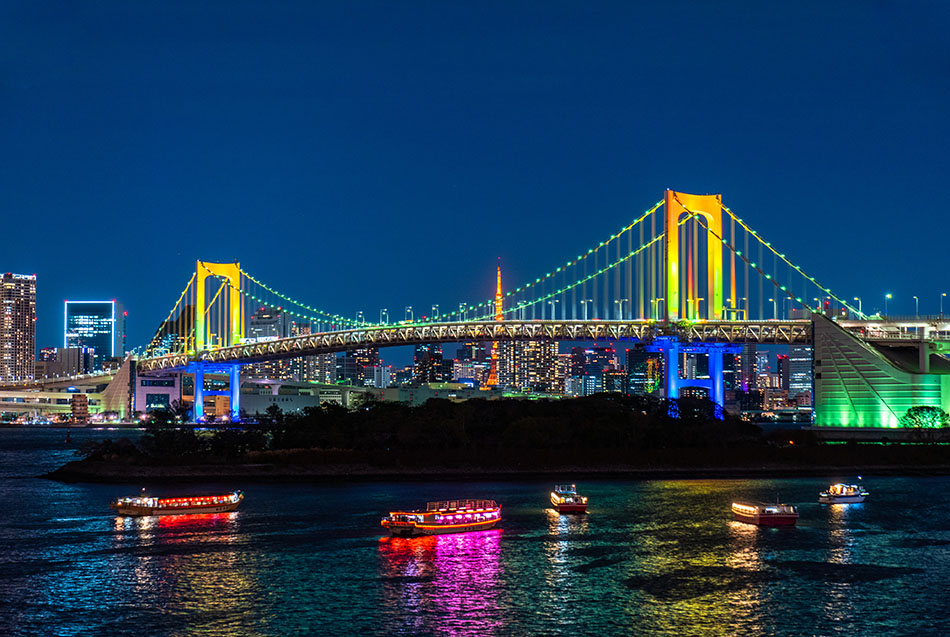 Check out the neon lights
A crowded street filled with bright neon signs and lights—it's a quintessential Tokyo scene. Maybe you even have one of these images as your computer wallpaper or phone background right now. How can you see it for yourself? You could head to Center-gai (aka Basketball Street) in Shibuya, across the famous Shibuya Scramble from Shibuya Station's main building. Or stroll through Kabukicho in Shinjuku. Or walk down the main avenues of Akihabara or Ginza. Or head to a yokocho (like Golden Gai or Nonbei Yokocho). The list is practically endless!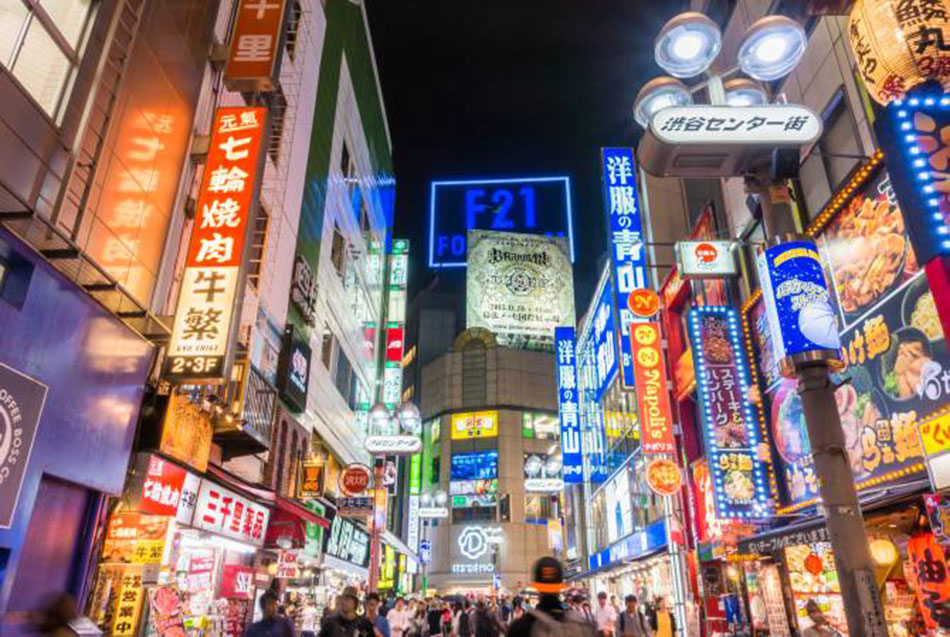 Winter holiday lights across the city
During the holiday season, Tokyo takes its lights displays/illuminations very seriously. Two beautiful lights displays put on each year are the Roppongi Hills Keyakizaka Illumination and the Caretta Shiodome Winter Illumination. And don't miss the long boulevard of trees lit up in white lights in the Marunouchi area.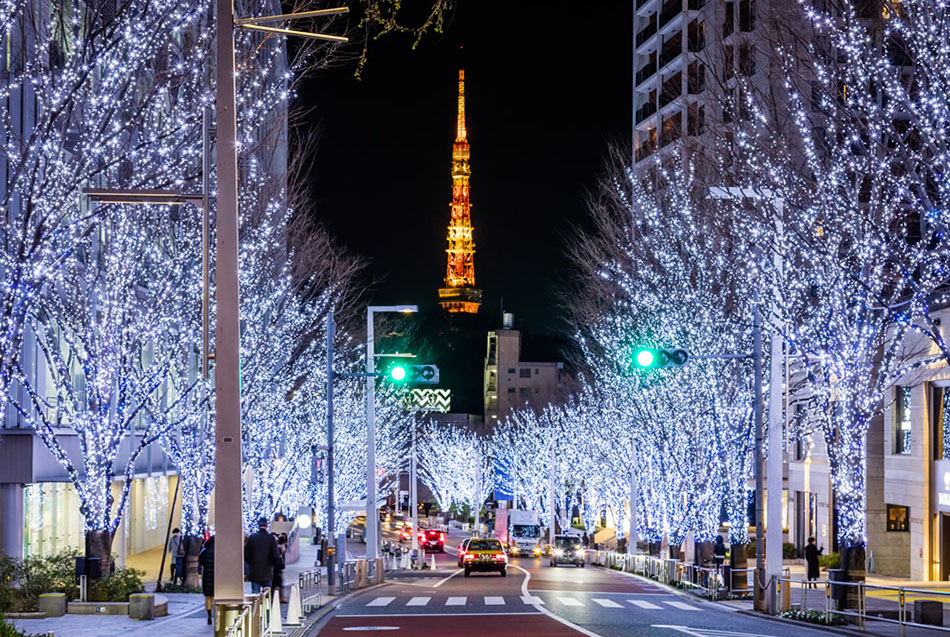 Great spots for night photography in Tokyo
If you're keen to get some great shots of Tokyo at night, we've already covered some highlights (neon streetscapes, sweeping skylines), but also consider a temple or shrine: Kanda Myojin Shrine and Hanazono Jinja Shrine are good options. Many shrines and temples keep their grounds open at night and light up their temple buildings in beautiful ways. If you want a shot with the iconic Tokyo Tower, you could head to Zojoji Temple.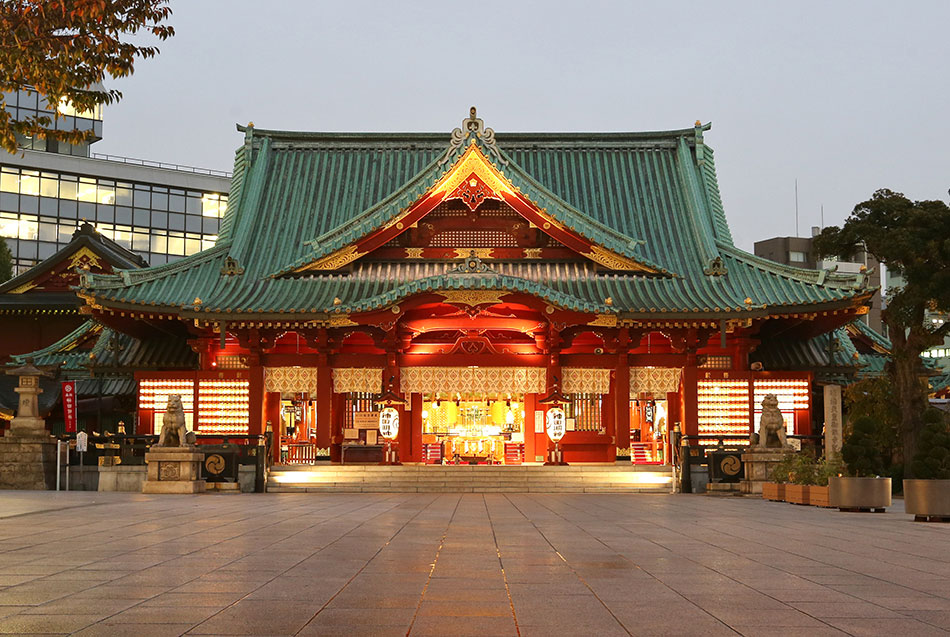 Keep exploring Tokyo after dark: from night walks to night drives
Tokyo is safe at night, and one advantage of Tokyo being such a safe city is that you can explore the night streets without too much worry. But where to go exactly?
Night walks
One nice idea is to stroll along the banks of Tokyo's rivers. An example would be the Meguro River near Naka-Meguro. Its banks are lined with cherry trees, and so it is particularly beautiful during cherry blossom season—but fair warning, it's also more crowded then. Two other great ideas: Asakusa to TOKYO SKYTREE, or Odaiba across the Rainbow Bridge to Tokyo Tower.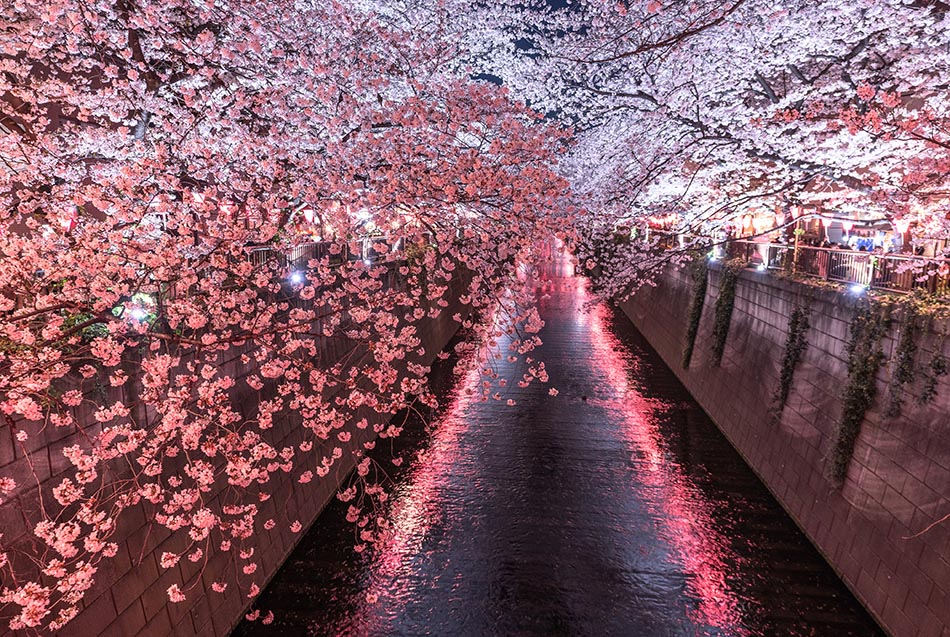 Night drives
If you have a car, then consider a leisurely night drive. One adventure that's popular among locals is to drive from central Tokyo to the neighboring city of Yokohama. You'll get some spectacular views of Yokohama Bay. If you're cruising in the center of Tokyo, drive the Uchibori-dori, which passes by the Imperial Palace.
If you don't have a car, another option is to board the JR Yamanote Line, which loops around central Tokyo, peering out the window as the skyscrapers swoop by.
Tokyo night tours
If you want to explore Tokyo by night, but you're looking for a more guided experience, not to worry. There's a tour for practically everything.
Tour buses with open roofs do night tours, and tour boats ply Tokyo Bay each evening. If you want to go on foot, you can also join up with a guided pub crawl. Other tours offer a mix of what we've talked about in the previous sections, making for a comprehensive look at downtown Tokyo at night: good food & drinks, neon lights, shrines and temples after dark, and bustling streets and yokocho.
Learn more about Go Tokyo
Geoff Ceasar