Announcing our new B2B portal – Discova Connect
Discova has launched an online booking portal to help partners book day tours, transfers, and hotels. Discova Connect constitutes an enhancement to our service for our existing partners, allowing consultants to save time in generating quotes, make simple bookings, and view existing bookings.
It marks another step for Discova in investing towards a tech-oriented future, providing an additional convenient tool to simplify the booking experience for partners. Yet, with a chat function installed within the portal and live support available, this technology does not come at the cost of our personal touch. Our fantastic, knowledgeable teams are still just a click away, ready to assist in any way they can.
Tell Me More – What Can I Book?
Discova Connect will allow partners to generate quotes for day tours, transfers, and hotels across our destinations. Linked to world-leading booking platform Tourplan, this service provides live bookability for agents, with Discova-recommended products and hotels highlighted as standard. There is also an easy-to-use search function to quickly search the destination or experience that you need.
It is important to note that this tool is designed to enable partners to make simple bookings. For customised, multi-day itineraries, we encourage partners to contact our experts within the tailor-made travel team for a conversation as usual, utilising their specialist knowledge for a bespoke tour.
Scroll through the images below for a few snapshots.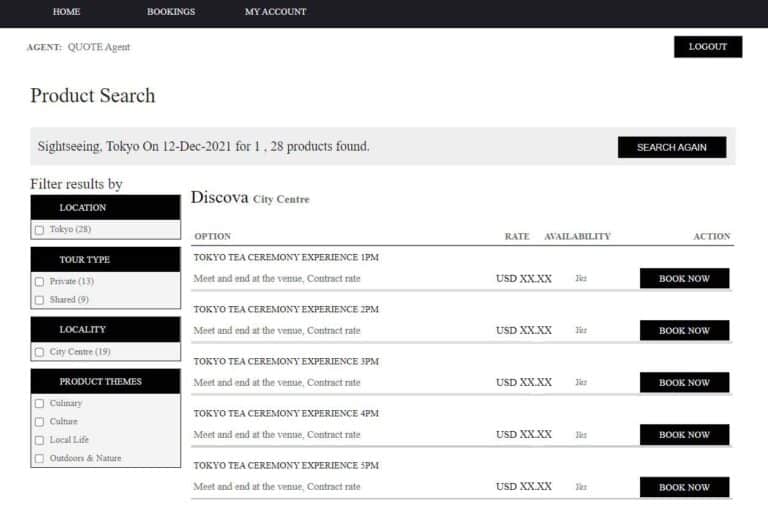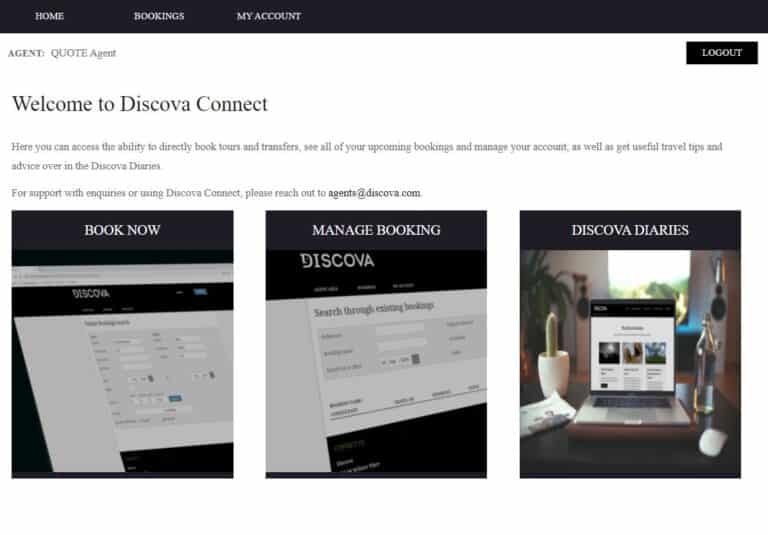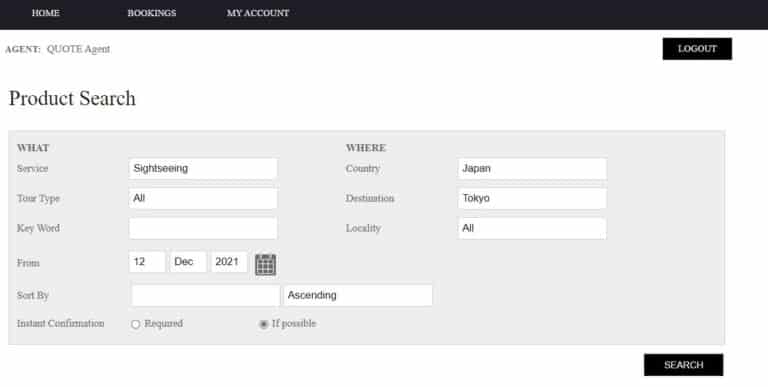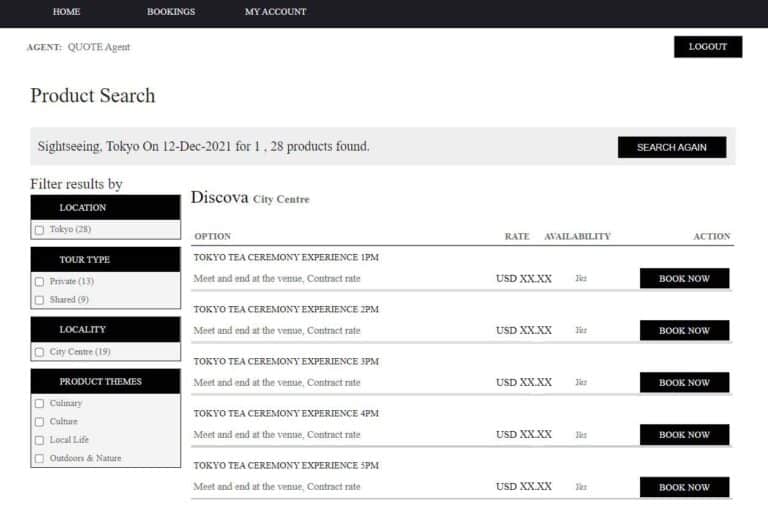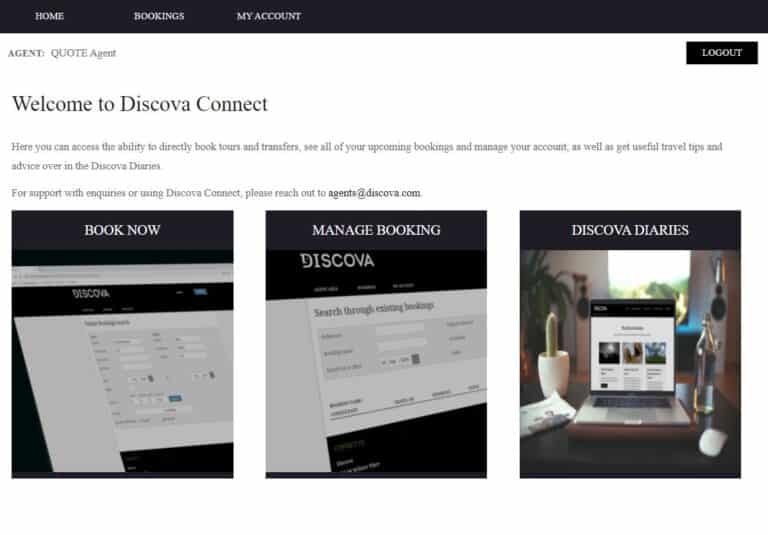 How Can I Access Discova Connect?
All our partners will be given login details by their Account Managers. This will allow partners to access our Agent Hub, easily navigable from our website homepage. Once within the Agent Hub, partners will have the option to explore the booking possibilities, compare prices, and view any of their existing bookings.
Ever helpful, our teams have put together a handy user guide for partners using Discova Connect for the first time. The training module goes through the basics of using the portal, including how to search for our product, confirming, amending, and cancelling bookings, and how payment and invoicing will work. This user guide will be sent to partners along with their login details.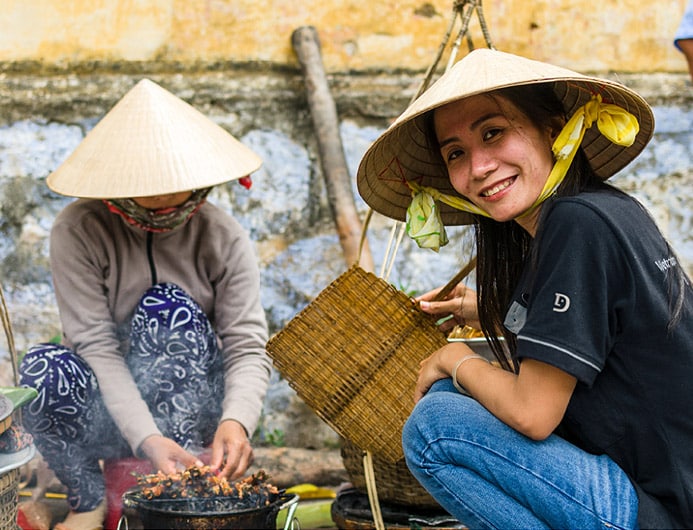 What are the Plans for the Future?
As always, we are all ears and ready to listen to our partners. As with any new tool, we want to ensure that the service provided is streamlined and effective. That's why, over the coming weeks and months, we invite feedback on how Discova Connect can be optimised and improved, as well as wish-list functions that could make the service even better.
Already, a timeline is in place to make all our destinations bookable through Discova Connect. We also envisage developing Discova Connect into a wider-ranging booking engine where complete itineraries can be booked, along with the integration of other booking platforms.
As we look into the future, we have a great foundation to build upon. We will continue investing in our services to provide better solutions for our partners so that we can grow together. In this vision, Discova Connect is the first iteration of a broader, more-comprehensive service.
"We have listened to partner feedback over the years, and a tool that allows simple bookings at your fingertips has often been mentioned as a desired feature. Our partners, and by extension their travellers, are our priotrity. We therefore want to make booking with us as streamlined and efficient as possible. This productive yet straightforward tool will allow quoting of our competitive rates and services in real-time."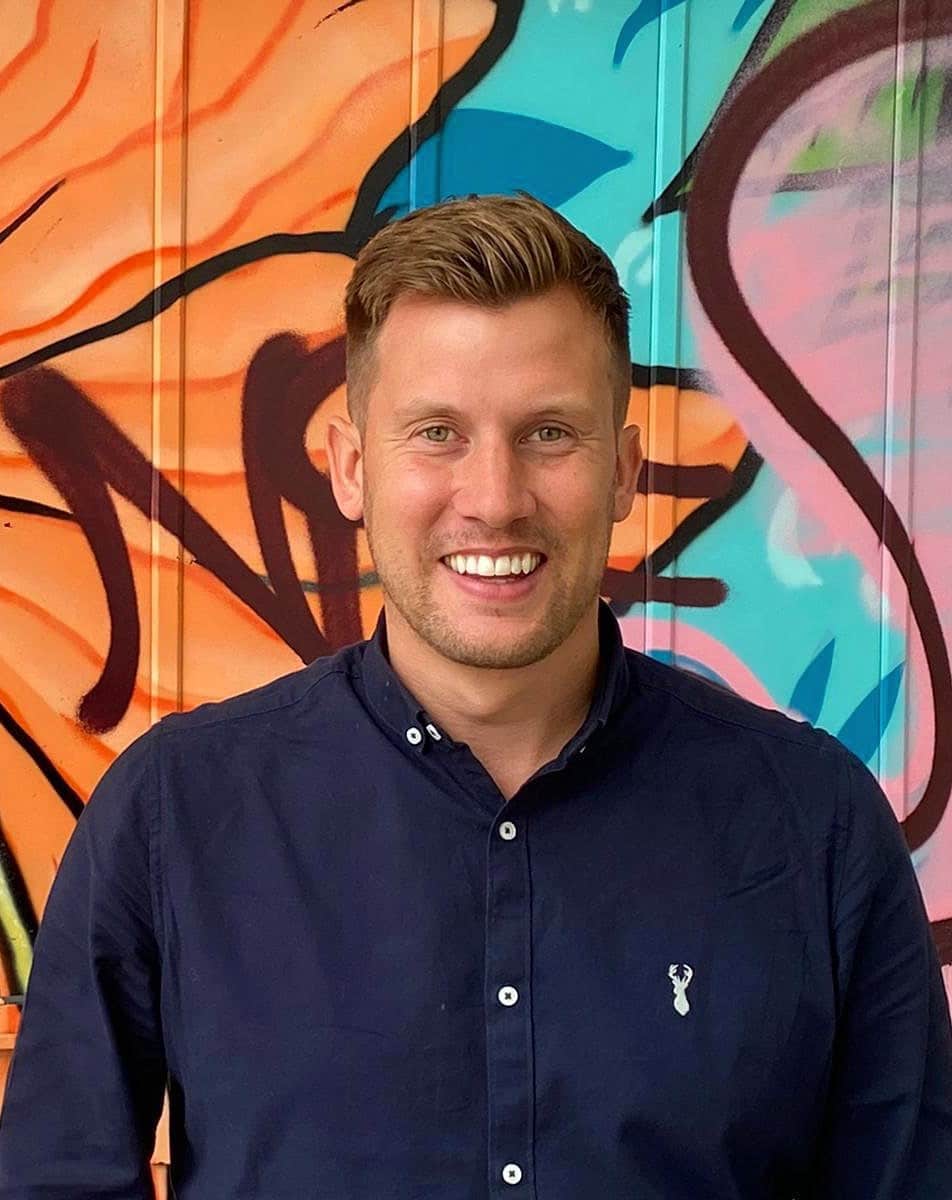 Andrew Turner
Discova Global Director of Sales and Marketing
For more information on how you can utilise this time-saving resource for yourself and your business, please reach out to your personal Discova connection for more information, or contact [email protected].
Learn more about Discova
Price Based Country test mode enabled for testing United States (US). You should do tests on private browsing mode. Browse in private with Firefox, Chrome and Safari