BIT Milano Hosted Buyer Program Open for Applications
BIT has developed a loyalty buyers invitation programme – the incoming Buyer Program – which aims to promote the attendance of top-level decision makers from Travel, BeTech and Mice sectors.
The program is supported by a successful matching platform with tailor-made B2B meetings for all companies willing to explore new destinations and products for their future trips or events.
Buyer Profile & Qualification Criteria
Hosted buyers are decision makers of a company with a significant procurement volume of travel services (such as accommodation, air tickets, tour packages, etc) or events in several destinations outside their home country.
Company activity will include:
o   Outbound Tour Operator and Travel Agents
o   OLTA
o   Wholesaler
o   Associations
o   MICE professionals
o   Corporate
o   Wedding planners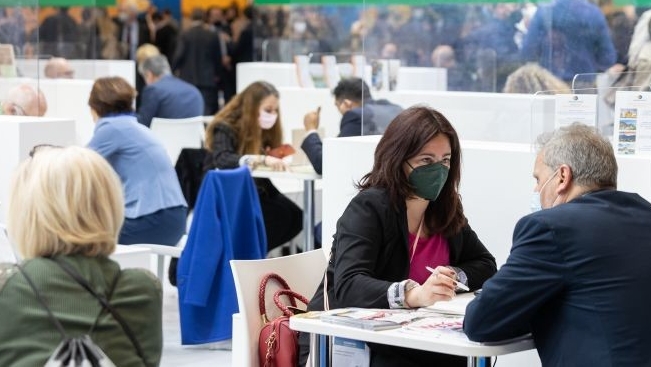 Benefits & Commitment
Being part of the BIT incoming Buyer Program, you will enjoy the following services:
o   complimentary travel package
o   access to the buyer lounge and its facilities
o   exhibitors' list & products' list preview
o   a chance to explore the exhibition, get inspired by destinations and engage with on-floor activities
We strongly recommend you obtain a minimum of 8 pre-scheduled appointments per day through the online platform.
The application to BIT incoming Buyer Program is not considered as confirmation of acceptance, please wait for our team to carefully assess your profile.
How to apply
The participation is by invitation only.
To apply as a Hosted Buyer please write to [email protected]
Your Email is bounced out please whitelist travelnewswires.com Or You can change your email from your profile Setting Section
Price Based Country test mode enabled for testing United States (US). You should do tests on private browsing mode. Browse in private with Firefox, Chrome and Safari