9 Uniquely Dominican Things Not to Miss
Travel is all about making the most of your time in a destination. At Discova, we think this should include building a meaningful connection with the place you are visiting – with its culture, its history, and its people.
We also believe in celebrating the differences, the little idiosyncrasies to be found where we live. Whether it be witnessing a maiko in Japan, appreciating batik in Indonesia, or learning about Mayans in Mexico, travellers should enjoy experiences that are unique to the destination they are visiting.
This week, we take a look at all things Dominican with a little help from our colleagues in the Caribbean.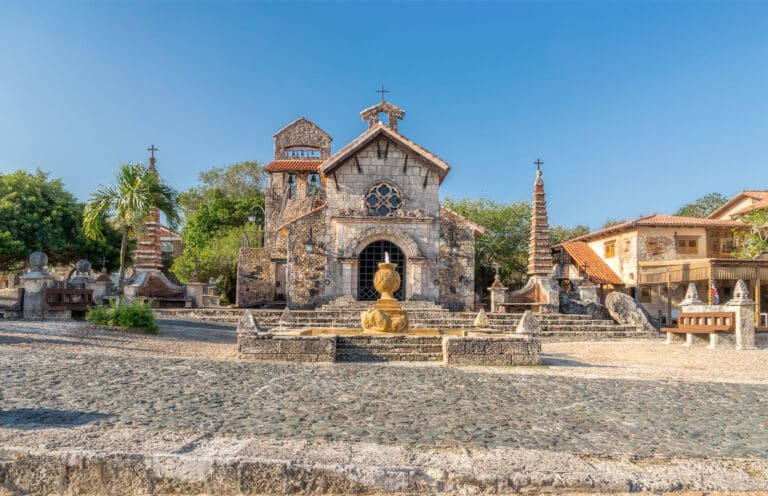 Altos de Chavon, Dominican Republic.
Music and Dance
Dancing is possibly the most quintessential Dominican pastime, and any visit to the nation would be incomplete without gaining some kind of appreciation for the rhythms of merengue and bachata. But, travellers need not worry about missing out– it's virtually inescapable as music plays a large part in Dominican daily life, with seemingly spontaneous dancing parties in public spaces and radios blasting the rhythms from taxis and shopping stalls.
Like many cultural aspects of the Dominican Republic, the sounds and instruments used stem from the delightful medley of African, Taino, and Spanish influences.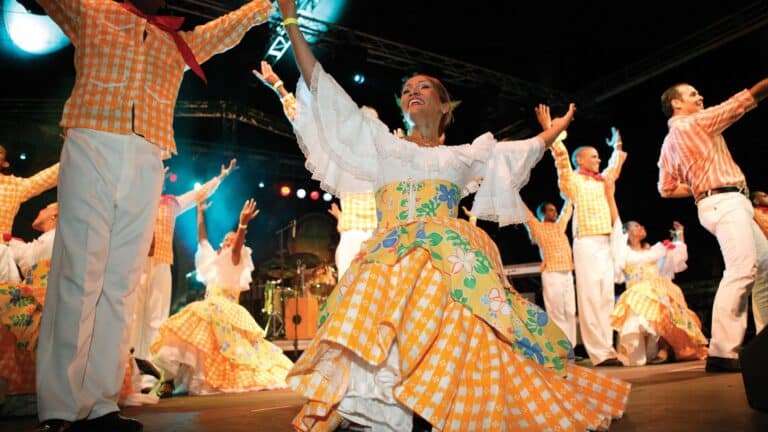 1.Merengue
Merengue is the national music and dance of the Dominican Republic. The dance is usually of a fast tempo, with sensual movements and a lot of undulating hip action set to lyrics that share everyday life stories. The songs feature the local Spanish guitar, the bandurria, African drums, the Taino cylindrical giura, and the saxophone.
In 2016, UNESCO proclaimed merengue as a Masterpiece of the Oral and Intangible Cultural Heritage of Humanity. It's so important to Dominicans that, in 2005,  the president of the Dominican Republic issued a decree designating a National Merengue Day on November 26th each year.
Have a listen here.
2.Bachata
Although the original meaning of the word 'bachata' etymologically stems from 'party', it's a much more melancholic vibe than merengue. The lyrics of bachata songs often deal with nostalgia, loves lost, and unrequited passions, and the music is correspondingly slower than merengue but still retains that sensual element.
Have a listen here.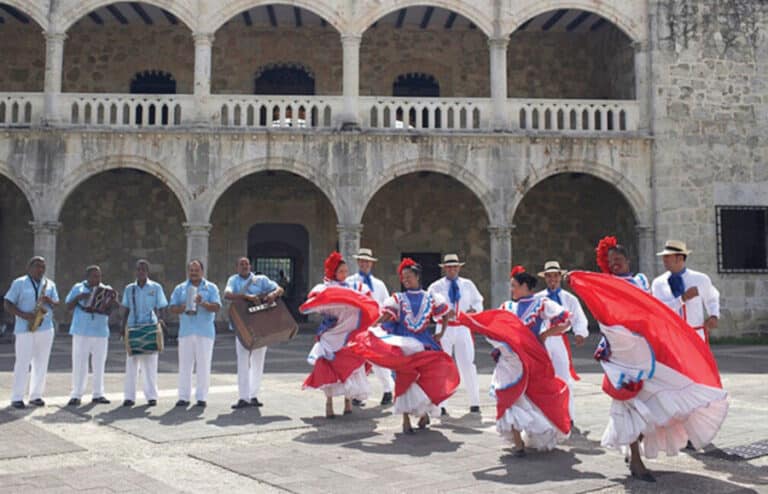 "People can experience merengue and bachata everywhere. I recommend heading to colmados of an evening. These are small convenience stores offering basic necessities, food, and drinks, but, especially in Santo Domingo, they become centres of community in the evening. People gather to play dominoes, drink rum, and, with the music blasting, you'll often see impromptu dancing!"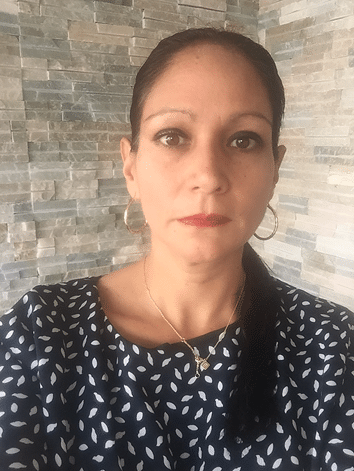 Tanya Guerrero
Discova Product Developer in DR
Food and Drink
On the surface, Dominican cuisine shares many features with its Caribbean neighbours as rice and bean-based dishes make up the staple meal. However, there are elements for travellers to explore that are distinctly Dominican.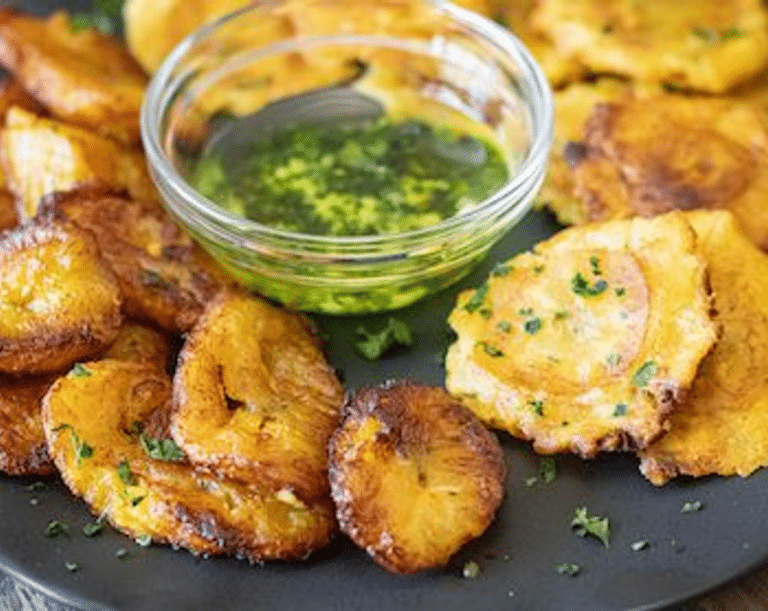 Tostones, photo credit: sidechef.com
3.Fried Plantain
For a Dominican breakfast, try the delicious 'los tres golpes', or 'the three hits'. This breakfast consists of mangu, a side dish of mashed green plantains, topped with fried ren onions flavoured in a vinegar sauce. The other two hits to make up the meal are salami and fried cheese. A substantial dish to start the day.
For lunch, we see the traditional rice, bean, and meat combination affectionately called the bandera Dominicana, or the Dominican flag. Meal sizes are large, heaped on the plate for another hearty meal. For something a little more distinctly Dominican, many plates will be served with tostones – crispy, fried, flattened local plantains. These twice-fried green plantains are simply sprinkled with a little salt, possibly garnished with garlic and served with a variety of delicious dips.
Across the different regions, there are distinctive dishes for travellers to try. In the northwest, goat meat is a staple, whereas the central mountainous region features roadside grills called parrilladas. Naturally, having a long coastline, seafood plays an important role in the Dominican diet. In Samana, for fish with an African influence, travellers should try pascada con coco, or coconut fish.
Check out some of the fantastic recipes here.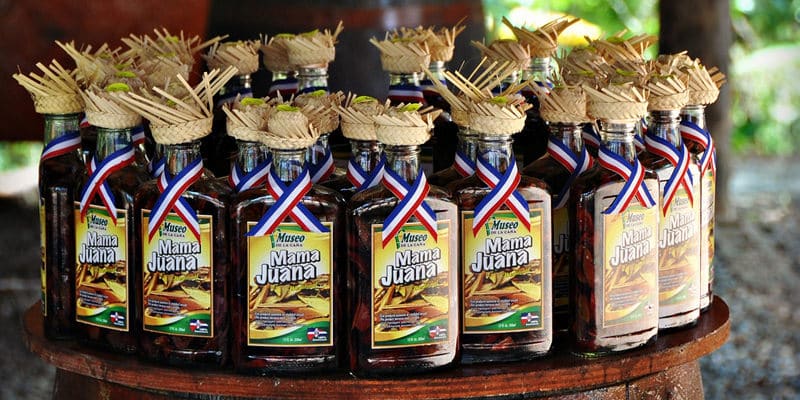 4.Mamajuana
Dominican rum is gaining international recognition, with numerous brands making waves within the rum industry. Rum, however, is not a uniquely Dominican product with many islands and nations across the Caribbean with long histories associated with the spirit.
However, mamajuana, a rum-based herbal drink, is not to be missed. It's made from a mix of tree bark, herbs, red wine, and rum, and it can be a potent combination. Enjoy a shot or two of an evening, but travellers should be wary of the high alcoholic content and should be even more careful of its supposed aphrodisiac qualities.
There are craft beers brewed natively for beer aficionados that like to taste the local offerings. The national beer brand is Presidente, with Presidente Light, and Presidente Black, a thicker bodied version with a high 6% alcohol level.
5.Cigars
An honourable mention within the field of Dominican cuisine should go to Dominican cigars. Perhaps in the popular consciousness, Dominican cigars are overshadowed by their Cuban counterparts. However, the Dominican Republic is the number one exporter of premium cigars in the world. Popular brands include Arturo Fuente, Davidoff, and Romeo y Julieta.
With Discova, we offer tours that visit local rum and cigar factories to help travellers understand the whole process, from agriculture to production to presentation for selling.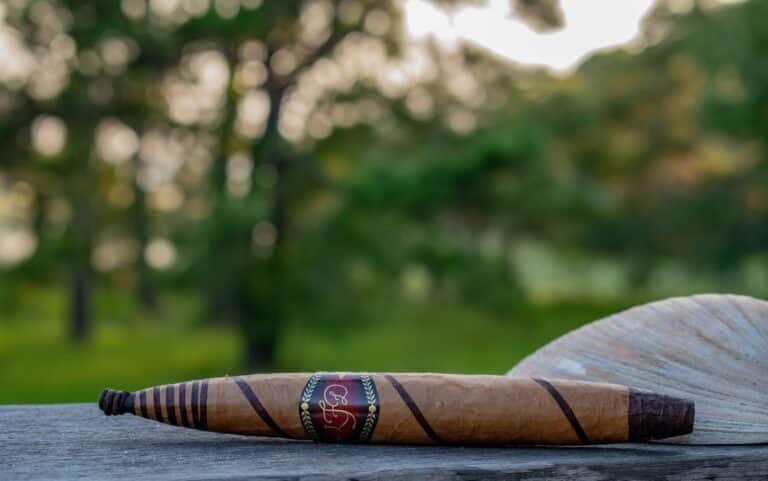 Flora and Fauna
Any visit to the Dominican Republic should include experiences that celebrate the fascinating array of wildlife and plants that call this Caribbean nation home. The tropical rainforests and surrounding seas are home to many endemic plants and animals that nature-lovers should take the opportunity to glimpse.
6.Whale-watching
Every year, between January and March, over 3,000 humpback whales converge on the bay of Samana. This is a regular return to their mating grounds – the warm waters of the bay providing excellent conditions for this natural event.
This is truly a natural phenomenon unlike anywhere else in the Caribbean. With Discova, we offer whale-watching experiences at this time and can help travellers view an event that is subject to conservation efforts and is heavily protected.
Manatees and Turtles
Around the shores, there are numerous animal sanctuaries to explore. While the whale-watching phenomenon is something special about the Dominican Republic, we think that nature-lovers would not want to miss the chance to see the endangered, herbivore West Indian Manatee that lives in the estuaries and lagoons of the north coast.
The island of Saona is also home to the nesting grounds of no less than four turtle species. Again, while cooperating with local conservation efforts, Discova offers tours to Saona that include snorkelling and the chance to witness these wonderfully majestic creatures of the sea.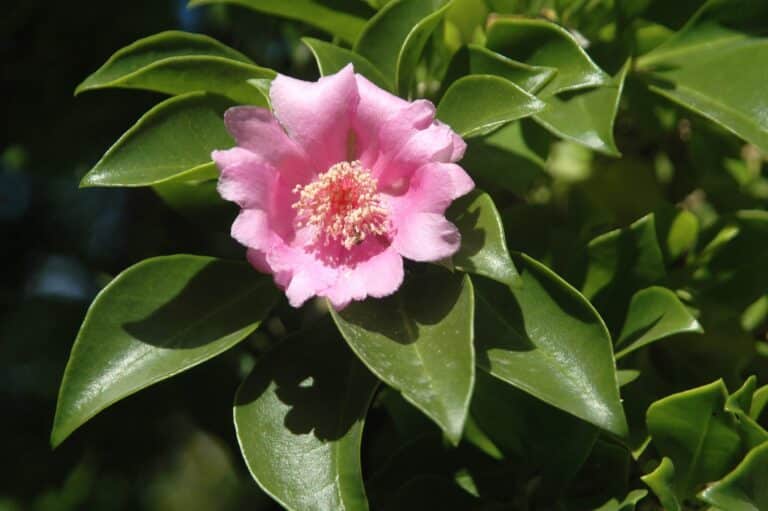 Photo credit: godominicanrepublic.com7.Rosa de Bayahibe
For the more horticulturally-inclined, the Dominican Republic is home to an astounding 6,000 species of plants. Over 2,000 of these can only be found here. The tropical rainforests are home to many native tree species, but the highlights are often the spellbinding variety of orchids. The national flower, the rosa de Bayahibe, is native to the south coast. It's an unusual cactus that grows leaves, with flowers that are of a delicate pink hue.
Arts
8.Emblematic arts and crafts
Dominican arts and crafts reflect the country's rich cultural tapestry, again with influences from Spanish, African and Taino roots. Specifically, travellers will experience lots of colour due to the Afro-Caribbean traditions, matched with the expert handicraft traditions of the Taino people, with figurines made from natural materials like clay, bamboo, and wood.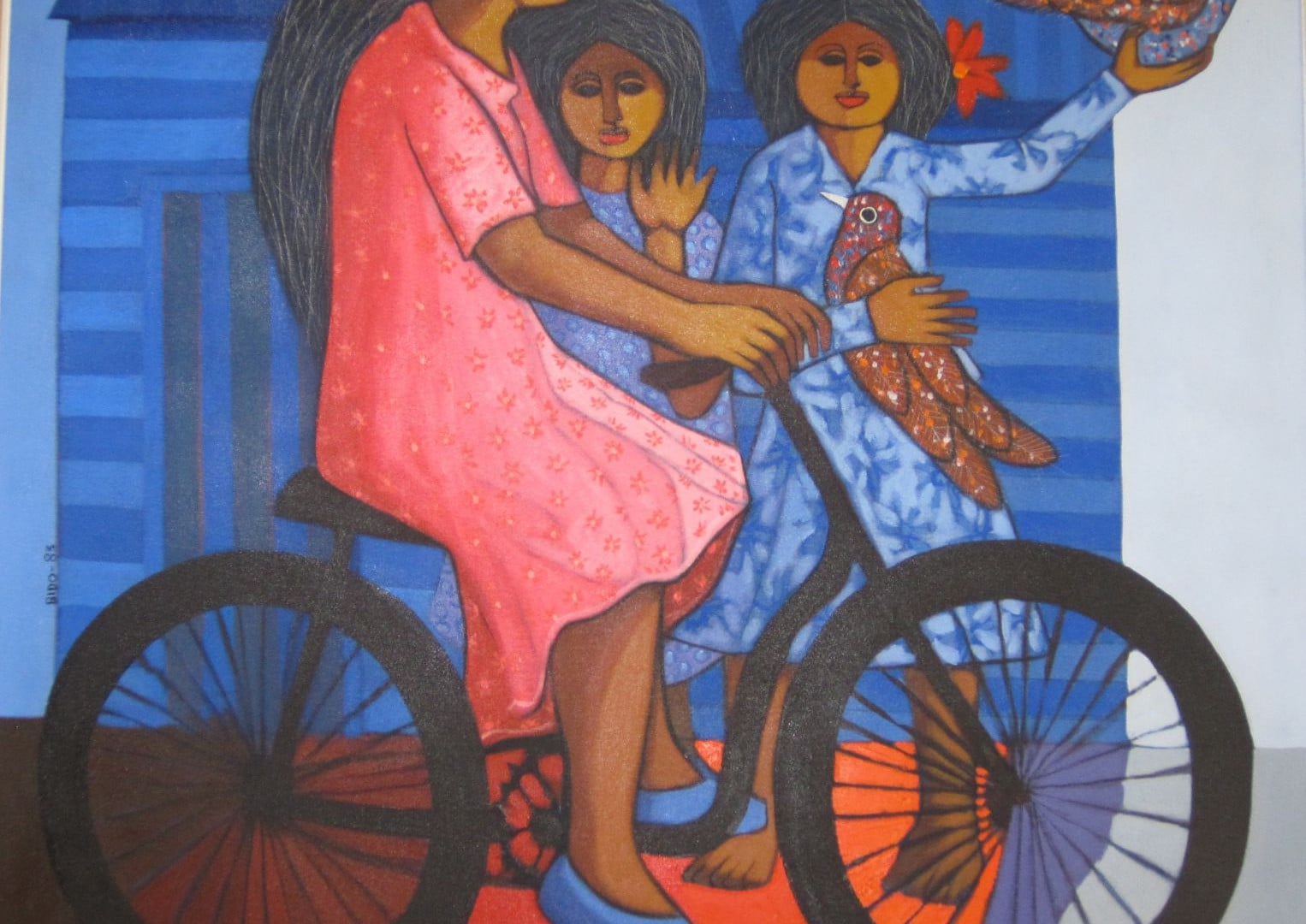 Perhaps the most emblematic souvenir for travellers to pick up would be the faceless ceramic dolls, often elaborately dressed in merengue outfits.
For jewellery enthusiasts, pick up intricate trinkets that feature larimar – a rare blue gemstone found only in the Dominican Republic.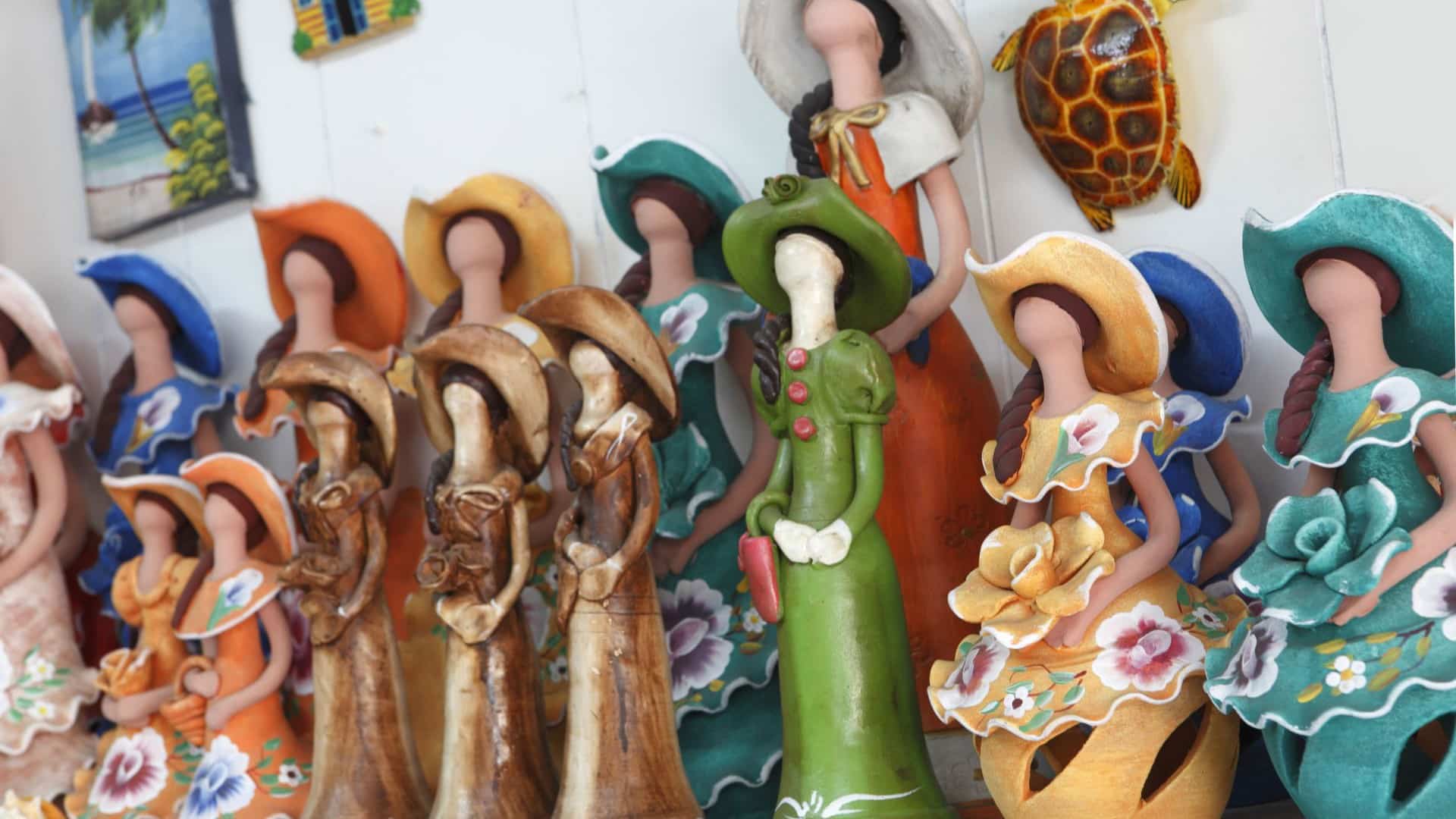 9.Carnival
The concept of Carnival is, of course, not native to the Dominican Republic. Yet this month of celebration in February is a fantastic time to see the population celebrate everything that is definitively Dominican. Every Sunday, colourful parades take place in cities across the country, designed to celebrate everything Dominican, telling national folklore stories through various characters and recognisable features.
To the outsider, it's a valuable event that showcases national pride. With the aid of a local guide to help decipher the meanings and symbolism of the parades, Carnival can hold invaluable cultural insights for the visitor.
At Discova, we are always expanding our product offerings to help travellers capture and experience the unique nature of our destinations. To hear more about our itineraries that explore Dominican culture, get in touch with our teams today.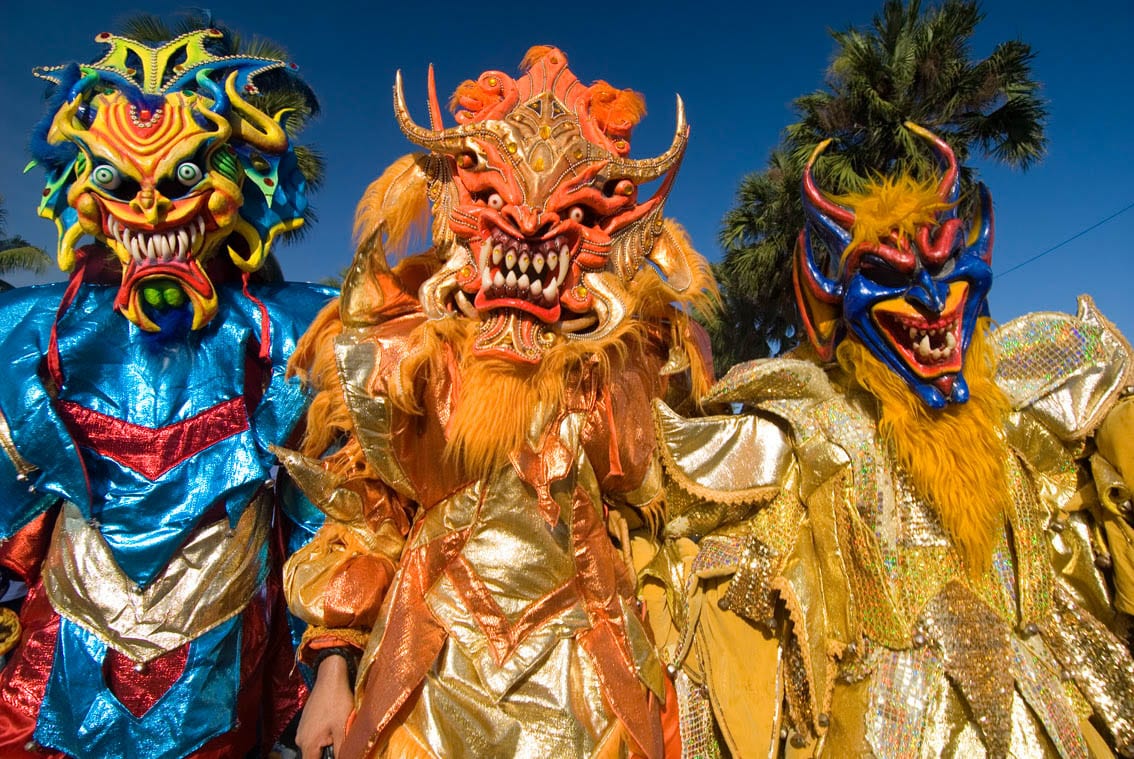 Learn more about Discova
Geoff Ceasar